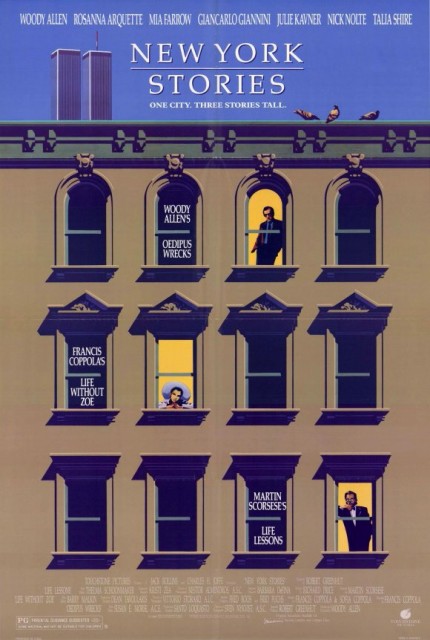 'Oedipus Wrecks' is the Woody Allen section of the anthology film New York Stories (the other parts are by Martin Scorsese and Francis Ford Coppola). Running around 40 minutes, it was the last of three short films. It's feels like a sketch that would exist in one of Allen's own anthology film – but is little more than that.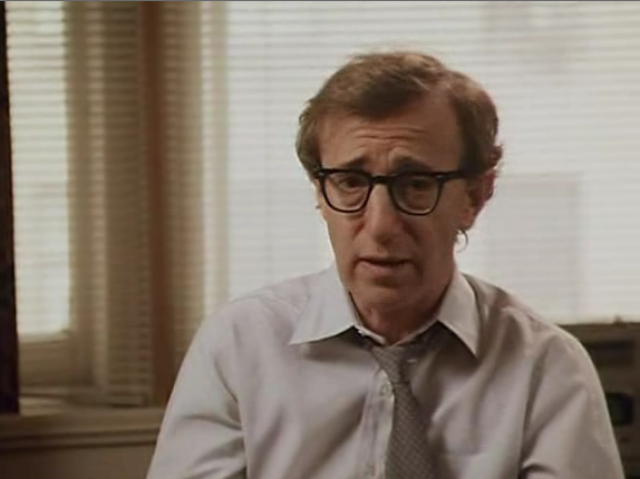 Woody Allen stars as Sheldon Mills, a successful partner in a law firm who has a new fiancé (Mia Farrow) and an overly critical mother (Mae Questel). After a typical magic box show, Sheldon's mother disappears. Sheldon doesn't know what to make of it, but just as he learns to accept life as it is, his mother returns, in an unexpected way…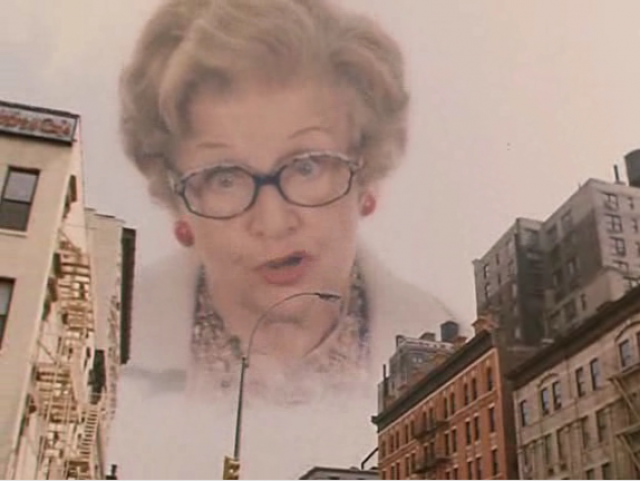 The biggest problem with 'Oedipus Wrecks' is that Allen is either recycling a lot of ideas, or would recycle them later. If you're a Woody Allen fan, you've seen all this before. That modern New York. Mother issues. Analysis. The high concept. The magician. Even certain music cues ("Sing Sing Sing" and "In A Persian Market" in particular) are some of Allen's easiest tricks.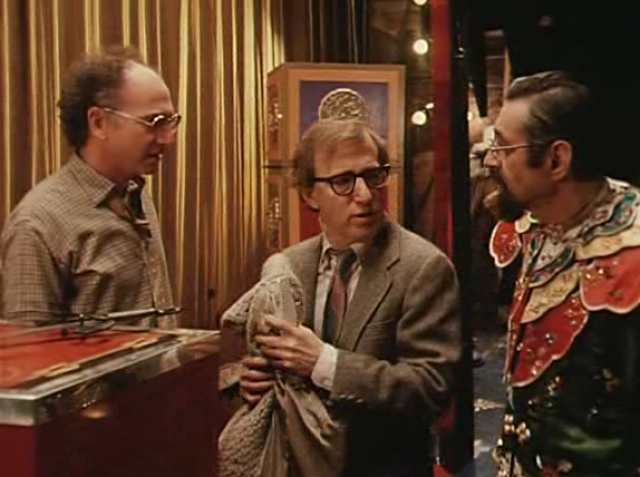 If you're new to Allen, it no doubt plays a lot better. Especially coming off the extreme realism and hard times of Scorsese and Coppola parts, this must be a delight – a light little farce. For new eyes, all those old tricks could possibly end up being a Woody Allen greatest hits. It is, in the end, all there. The slightly happy ending as well.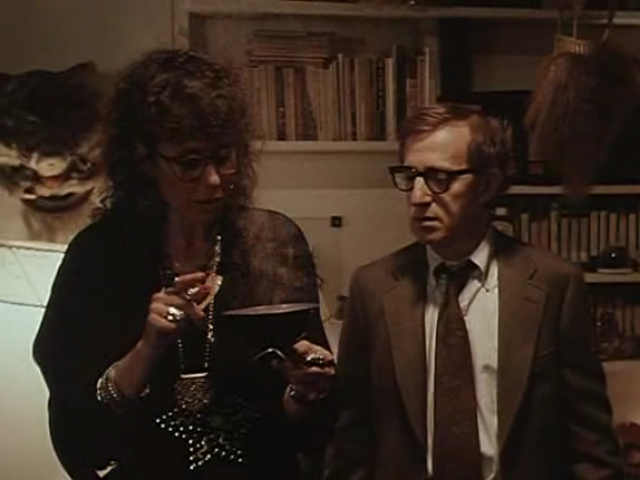 Everything else seems passable. Allen is OK. Questel does a good job. Farrow walks through her scenes. It's nice to see Julie Kavner take the romantic lead (and just before 'The Simpsons' premiered). New York looks fine enough. A couple of the big crowd set pieces look really good. Other scenes look like they put no thought into whatsoever. There's some sloppy editing and soundtrack work as well.
This is a one note short that delivers just what you expect from the premise – little more, and little less. Sitting in the longer film, providing a nice ending. But at the end of the day it's an inconsequential work.
Full cast: Woody Allen, Larry David, Mia Farrow, Julie Kavner, George Schindler, Mae Questel