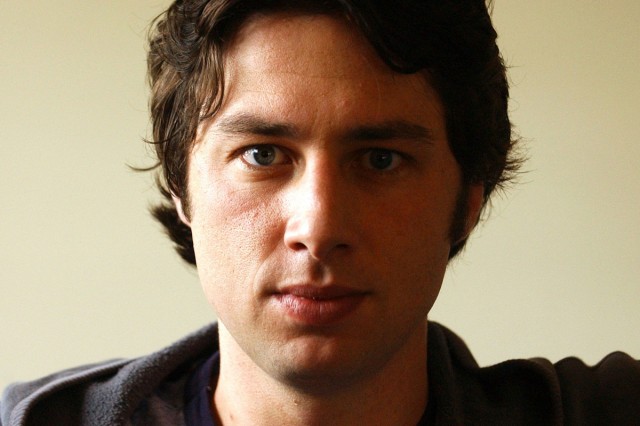 New poll time. This time, we are going to look at the career of Zach Braff, who is currently starring in the Bullets Over Broadway musical. He also appeared in Manhattan Murder Mystery. So tis time we are asking – what is your favourite Zach Braff film?
Of course, Braff is best known for his performance for nine years in the TV show 'Scrubs'. We are excluding that here (although it's wonderful).
These polls are an excuse for us to investigate films we've not seen before, and many of the films we have not seen before. For Braff, there's plenty we haven't seen. We have seen his face on a lotta DVDs we've passed over. He directed his first film 'Garden State', and stayed in the indie scene for a while. It's surprising that it was only with 'Oz The Great And Powerful' that Braff appeared in a big budget film. His most recent film is 'Wish I Was Here', his second directorial effort.
Of course, we've heard great things about his 'Bullets Over Broadway' work. So where does one go for more Braff?
Here are your choices: 'Garden State', 'The Ex', 'The High Cost Of Living', 'The Last Kiss' 'Oz the Great And Powerful' and his new film 'Wish I Was Here'. Get voting.
And here's the results for out last poll – what's your favourite Sally Hawkins film? Here's the top 3…
'Happy Go Lucky' took out the top spot by a big margin, with over 52% of the votes. Justifyingly so – it is a brilliant film, directed by Mike Leigh.
Coming in second is 'An Education', directed by Lone Scherfig with a script by Nick Hornby. Hawkins has a minor (but memorable) role in this one. It brought Carey Mulligan to everyone's attention and also starred Peter Sarsgaard. We love this film to death – well worth seeing.
Finally, coming in third is  'Never Let Me Go', directed by Mark Romanek. Another minor but memorable role for Hawkins and also a minor role from Charlotte Rampling (Stardust Memories).
Got an idea for a poll? Let us know…