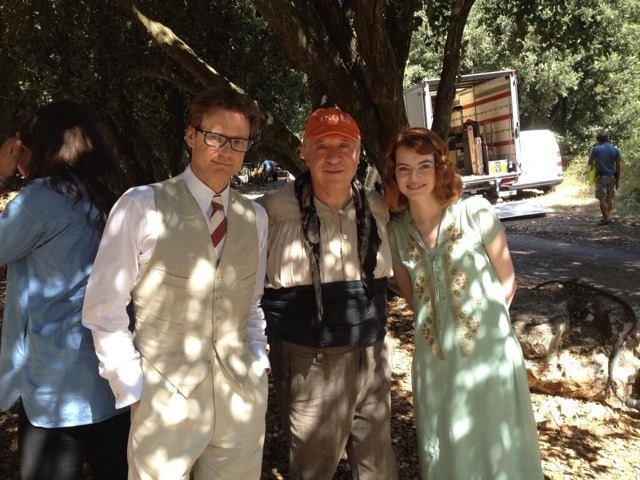 A new image has surfaced from Woody Allen's 2014 film, featuring the two leads Colin Firth and Emma Stone. The new image was posted on Twitter by Kenneth Edelson (@drkenedelson), a friend of Allen's who has appeared in 15 of Allen's films, from Alice to Blue Jasmine.
The photo was taken in the South of France earlier this year, where the 2014 film was shot. They look to be wearing the same outfits as the only other on set shot we've seen, but who can say if its the same day.
We know very little about the plot and the characters at this point. Hopefully many more details will continue to emerge. Who doesn't want to see more images of such attractive people?