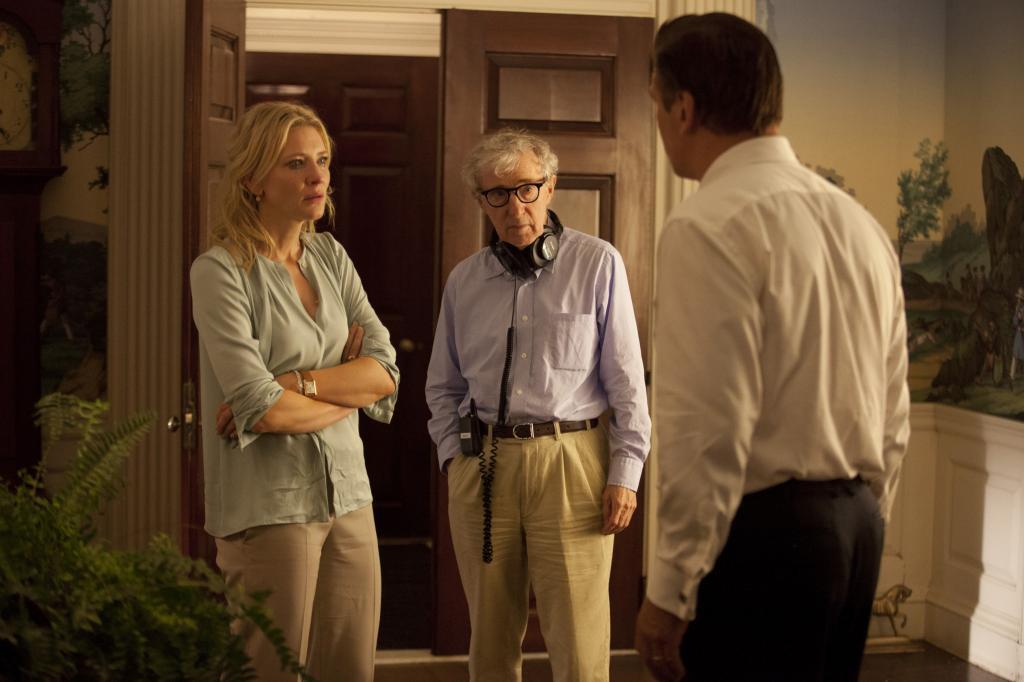 Briefly – Sony Pictures Classics has released another new image from Blue Jasmine, the 2013 film from Woody Allen. Although we've seen plenty of official photos, this is only the second one to show Woody Allen himself on set, this time with the two biggest stars of the film – Cate Blanchett and Alec Baldwin.
What can we tell from this scene? Looks like Jasmine's New York apartment, and it looks intense and emotional.
'Blue Jasmine' hits theatres in NY and LA 26th July.