Our twice monthly round up of Woody Allen bits around the web.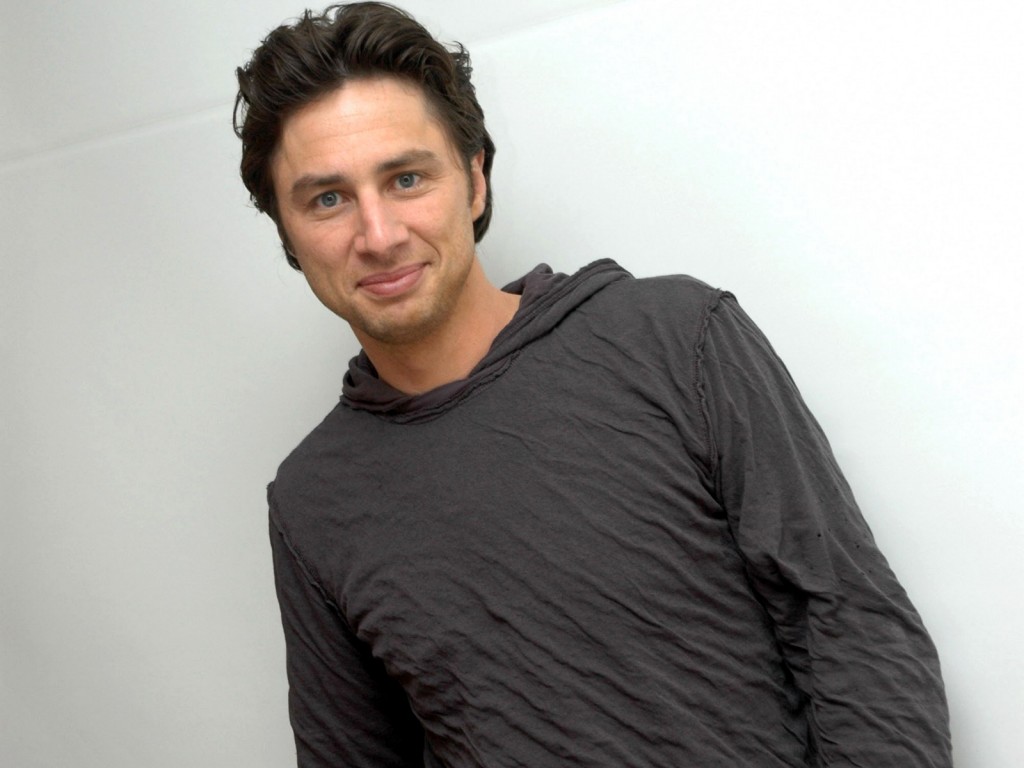 'Scrubs' star Zach Braff has been in the news, thanks to a conversation he had with Woody Allen. Braff (who had a small role in Manhattan Murder Mystery) has been using Kickstarter to raise funds for a new film. In an interview on Sirius Radio, he reveals he explained the crowd sourcing site and model to Woody Allen, and he liked it.
The Interro Bang covered it.
"By the way, I'm the one who explained crowd funding to Woody Allen. It was really funny," he said. Braff continued, "He's one of my heroes and I met him because we were talking about doing something together." They had met on the day the kickstarter blew up, and everyone in the room had been talking about it. "[Woody] clearly didn't know what anyone was talking about. So I started to explain it to him. And I thought, you know, I'm a little nervous around him." According to Braff, Woody was riveted. And apparently he made a big impression on the famous director, "a couple of days ago, his assistant emailed me about something and I said to her – P.S. I'll always remember that I'm the one that explained crowd funding to Woody Allen. And she wrote back – P.S. You explained it too well. He won't stop talking about it."
What does it mean? Could Braff be involved in a new Woody Allen project. More interesting – could Allen crowdfund a project? Allen's had a spotty history of getting his films funded – yet has a large fanbase. He has also craved artistic and business control from day one.
It's a fascinating idea, but just rumours for now. It looks like Allen's funding is sorted for a couple of years yet.
Johnnie Hamp was a television producer for Granada Television for almost 30 years. In that time he produced The Woody Allen Show. In a new interview with comedian Matt Roper at Cinema Sauce, he reflected on his work with Allen.
Some quotes.
I've always been a fan of American stand-up… Mel Brooks, Shelley Berman, Jack Benny. I was discussing them with Burt Bacharach with whom I was planning to produce a special which we recorded a bit later on. He mentioned a young comic and writer who was making a bit of a stir in the US – Woody Allen. Burt and Woody shared the same agent and he arranged for me to get an LP of Woody doing his stand-up routine. I was impressed. It transpired that Woody was in Paris working on his first movie What's New Pussycat, so I shot across to Paris to see if he would be interested in making a one-off special in England.
On how much Allen is like his on screen persona.
I found him to be pretty neurotic during those discussions… but I felt sure that this was due to the enormous pressure he was under. He was writing scripts for the next day's shoot and everything was going wrong with the movie… you'll find better information elsewhere! However I felt sure that once he got to Manchester he would be much more relaxed. Which is what happened. No sign of temperament whatsoever… We got on well, paving the way perhaps for the interviews I did with him later on for Cinema.
On his favourite Woody Allen film.
It has to be Annie Hall but a very close runner was Broadway Danny Rose – I loved the ad-libs from the comics and I felt I knew those agents and spesh acts!
Hamp was the interviewer from our previous video of the week, which is also discussed.
Find a lot more over at Cinema Sauce, and Hamp at his own website.
Greta Gerwig and Noah Baumbach have continued to talk about Woody Allen when promoting 'Frances Ha'.
Here's Gerwig from the Miami News.
I think that for both Noah and I, Woody Allen is so in our experiences of what movies are and the kind of movies we love that it's almost invisible in terms of an influence because it's so big, if that makes sense.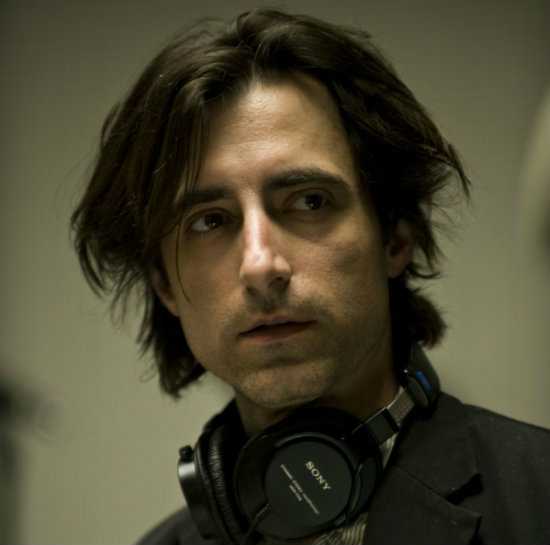 Baumbach at the SF Weekly
When I discovered Woody Allen movies as a kid, and also his New Yorker writing, it was like crack. I couldn't get enough of it. And it was infectious, too: In high school, everything I wrote sounded exactly like Woody Allen. I was just ripping him off. It's just so in the air, or in my air, anyway. So I don't even know anymore. Certainly for this movie I looked at Manhattan and 'Broadway Danny Rose' and Stardust Memories, but that was more photographically; I was looking at the black-and-white ones. But of course on another level I know I'm doing a contemporary story in New York, and that's what he was doing, and that's something that obviously was personal to him in some way. He was the guy and that was the career about which I thought if I could ever do that, that would be amazing.
Brooklyn Exposed has collected some of the famous Brooklyn sites from Woody Allen films. Locations from 'Annie Hall', The Purple Rose Of Cairo and Radio Days.
WhatCulture! has listed 6 Greatest Woody Allen Films Of the 2000s. Not really considered one of his best decades, so it's great to see some critical reappraisal. Their number one? Whatever Works.
You can tell that Woody has returned to New York from his Europe revitalised and it comes across on the screen. With yet another strong supporting cast (this time Patricia Clarkson and Ed Begley Jr.) 'Whatever Works' is witty, funny and full of cynical joy. It ticks every box and rounds out a varied, creative and ambitious decade for Woody.
Check out the other 5 on the list at WhatCulture!
Sci Fi Review Podcast has covered Allen's most overtly Sci Fi film – Sleeper. They gave it a glowing review.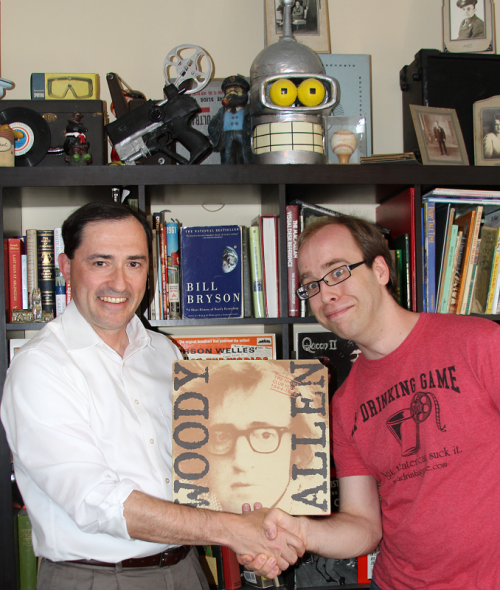 Comedy On Vinyl podcast's latest episode also covers Woody Allen – this time his stand up albums. The conversation guest is Patric Verrone, who wrote for Johnny Carson and 'Futurama'.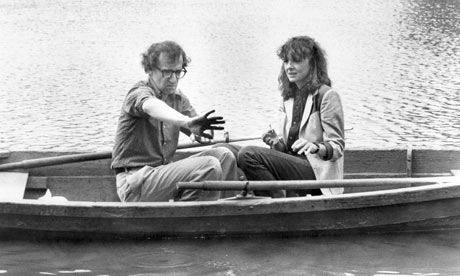 The Guardian has listed 5 best Diane Keaton moments, on the event of her new film 'The Big Wedding'. It's no surprise that Manhattan and Annie Hall take the top 2 spots. Find out the other three at the Guardian.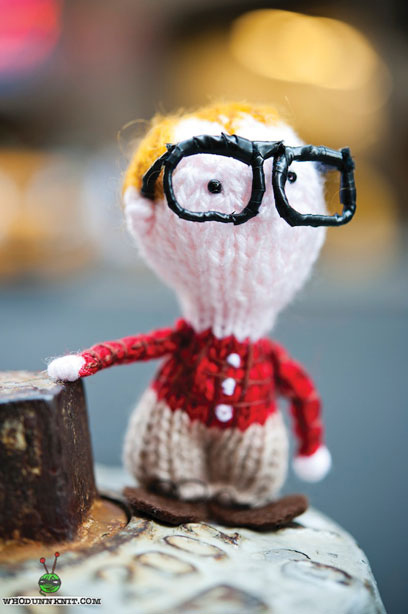 Buzzfeed has a series of cute crocheted things. Woody Allen is included, as well as Totoro from 'My Neighbour Totoro' and 'Doctor Who' characters.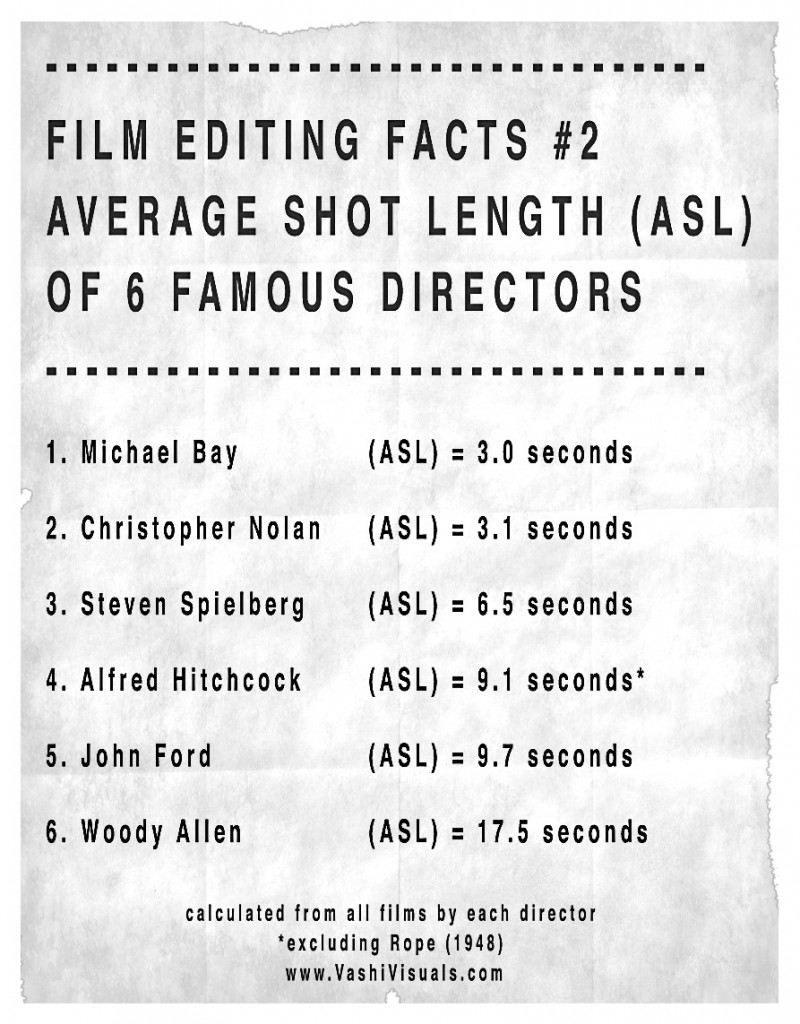 Interesting image from Vash Visuals. Analysing the shot lengths of famous directors, Woody Allen's average is 17.5 seconds, well above average. While blockboster action directors are down to as little as 3 seconds.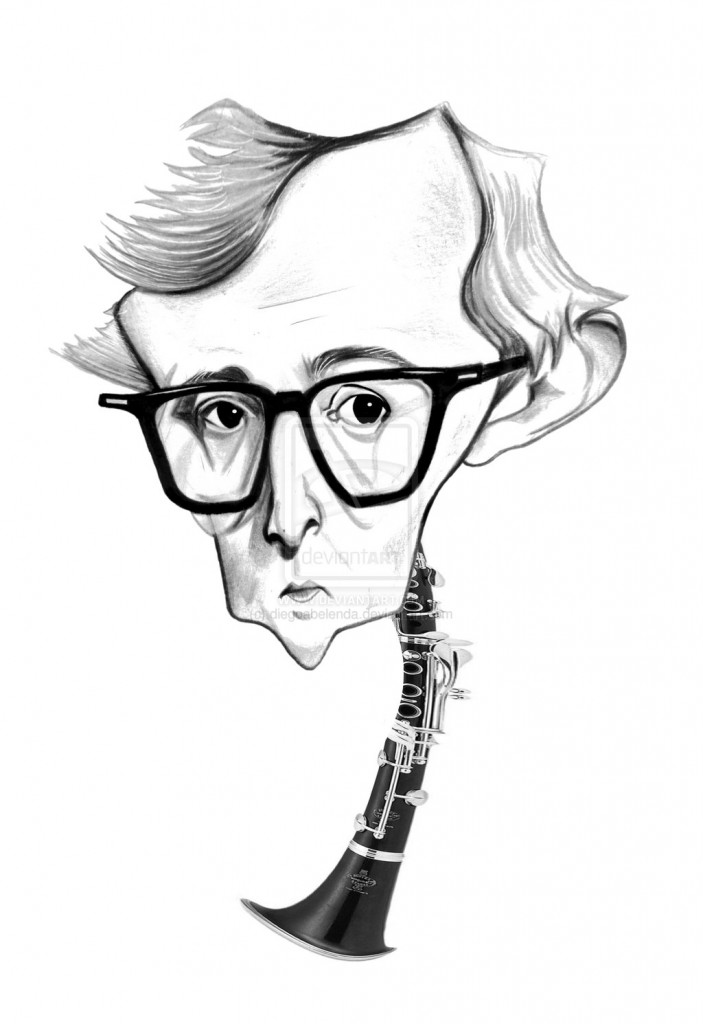 Deviant Art user diegoabelenda created this cariculture of Woody Allen.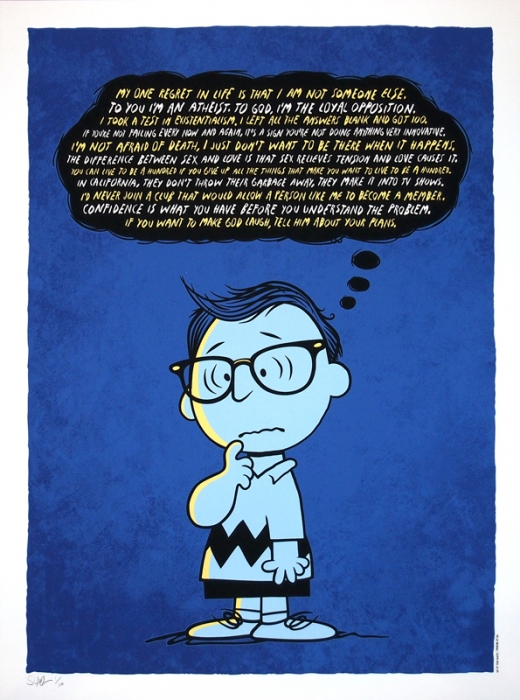 Todd Slater contributed to the Galleries 1988 earlier this year. His print, riffing on Charlie Brown, is available to buy.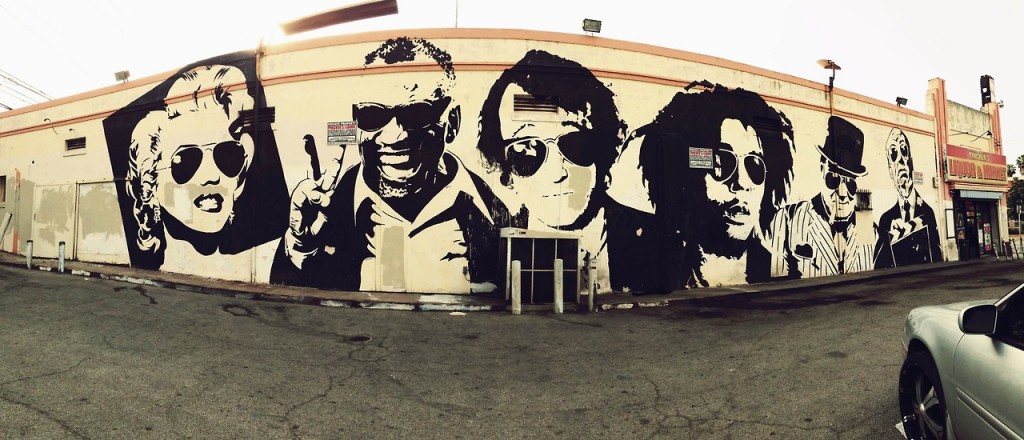 A great mural by Mr Brianwash at Meadowbrook, featuring Marilyn Monroe, Ray Charles, Bob Marley, Alfred Hitchcock, and WC Fields.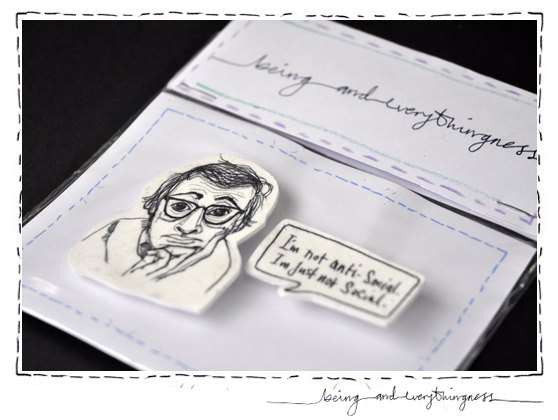 More arts and craft – Woody Allen badges by Being And Everythingness on Etsy.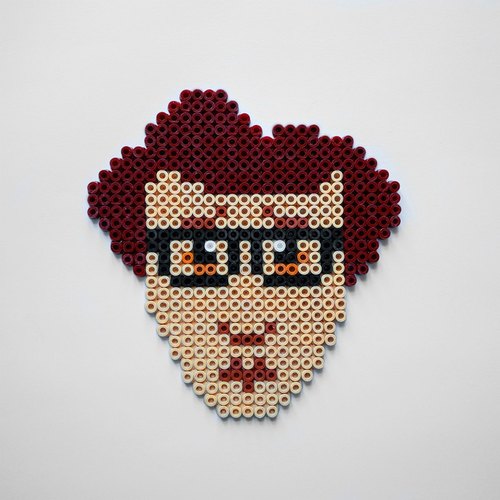 Woody Allen coaster at Pixe lol.
'Manhattan' and Allen wood print by Woodcuttingfool.
Kind of a quiet couple of weeks all round!