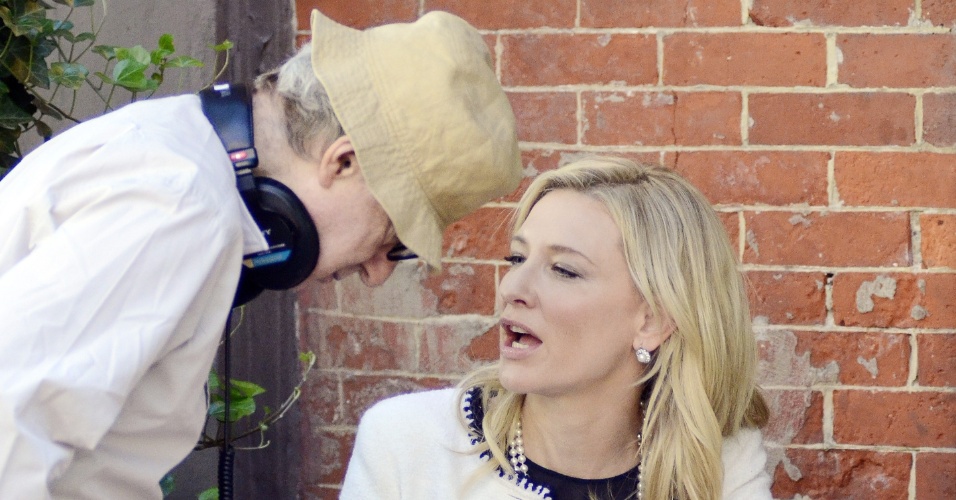 According to tweets this morning, Woody Allen's 2013 film will be called 'Blue Jasmine'.
The tweets come from France, and they claim the film will be released in the 'second half' of 2013. Woody Allen films are usually released early in the year and roll out over the year in different markets.
We have yet to recieve 100% confirmation, but we don't know why anyone would make this up.
Le prochain Woody Allen 'Blue Jasmine', avec Cate Blanchett, Alec Baldwin, Sally Hawkins, sortira en France au 2ème semestre 2013.

— Christopher Ramoné (@Chris_Ramone) January 2, 2013
"Blue Jasmine" de Woody Allen sortira au deuxième semestre 2013.

— christophe narbonne (@chris_narbonne) January 2, 2013
We have covered the 2013 film extensively. Filmed in San Francisco and New York, it has been described as a 'serious drama'. It stars Cate Blanchett, Sally Hawkins, Alec Baldwin, Louis CK, Peter Sarsgaard, Andrew Dice Clay and more.
We will need to update our complete wrap up, and also recent comments from Sally Hawkins and Andrew Dice Clay.
As we wait for confirmation, it's worth noting that To Rome With Love was announced with two different titles ('The Bop Decameron' and 'Nero Fiddled') before being changed to the name we know today. So anything can change.
But what does 'Blue Jasmine' tell us about the film? Very little, except perhaps the name of Blanchett's character?
What do you think of the name? Does it sound like a 'serious drama'? will it face the same problem of Cassandra's Dream, where no one knew what the film was about?