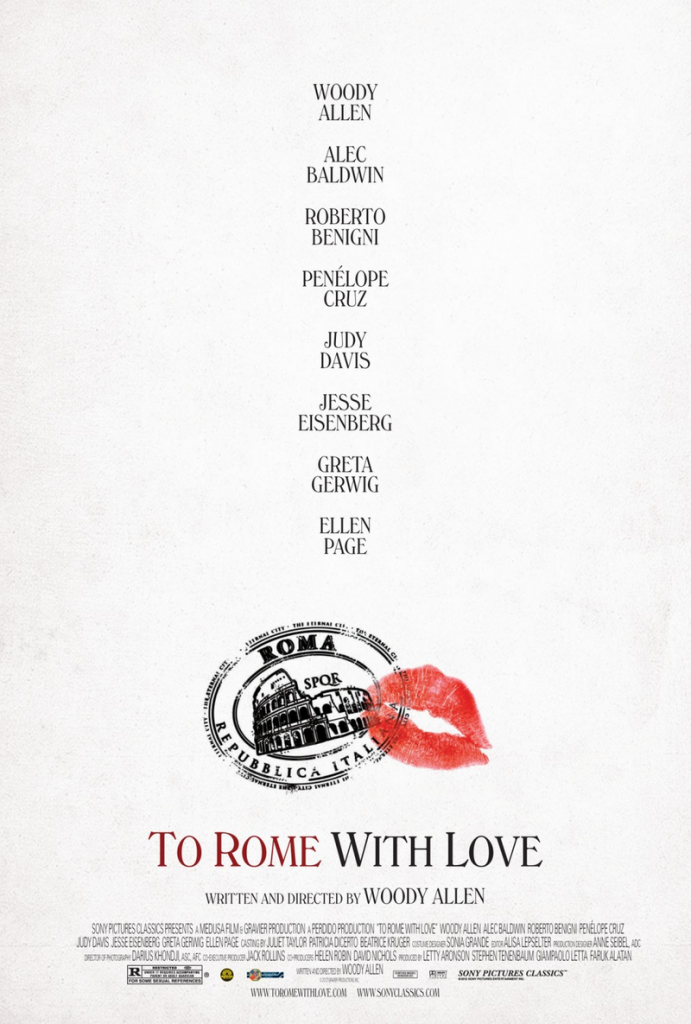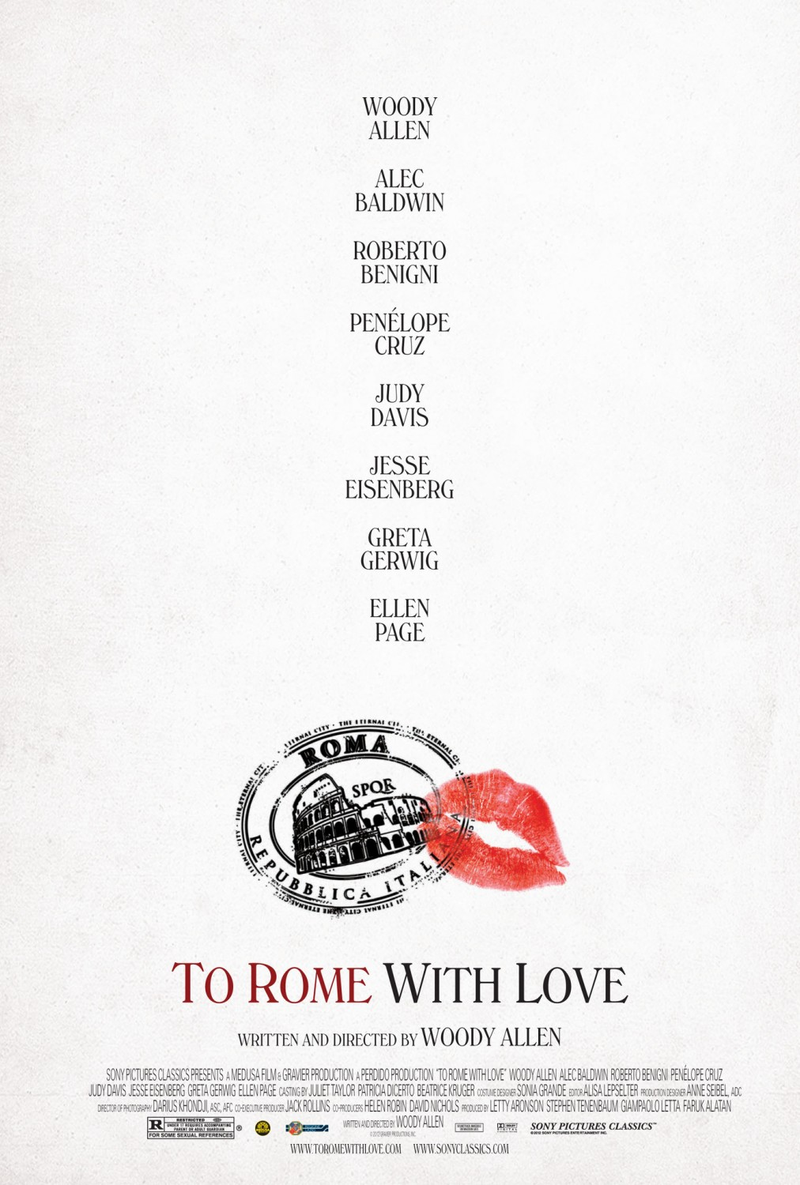 Woody Allen's latest film, To Rome With Love, continues to roll out acrsso the globe. September sees it's release in several big markets. It also passed another box office landmark this past week.
The worldwide box office earnings for 'To Rome With Love' currently sits at $51,491,755. As is standard for recent Woody Allen films, a big majority (68.5%) comes from overseas markets. It's US box office just passed $16m. The full breakdowns can be found at Box Office Mojo.
That box office tally will no doubt be helped in the coming month by some big release countrues. To Rome With Love just opened last week in Germany, a very strong market for Allen. This follows the UK, where the film opens on 14th September. The other big European market for Allen is Spain, who gets the film on 21st September. Full current release dates are:
Germany – 30 August
Hungary – 30 August
Finland – 31 August
Greece – 6 September
Ireland – 14 September
Lithuania – 14 September
UK – 14 September
Portugal – 20 September
Singapore – 20 September
Estonia – 21 September
Spain – 21 September
Turkey – 28 September
This means that with the exception of Australia, all the major markets in the world will have released this film into cinemas. IMDB only lists two more countries with releases to follow – Bulgaria (9th November) and New Zealand (20 December).
You can find out more on To Rome With Love at our film page, or the trailer below.