We are now six weeks into the release of Magic In the Moonlight, the new film written and directed by Woody Allen. We have a box office update as well as a bunch of new posters from around the world and more with Jacki Weaver.
Magic In the Moonlight has now grossed $12,994,068 worldwide. The US leads the charge ($8.6m) with Poland and Australia posed to break the $1m mark. It's a strong international showing so far, making up a third of the box office total.
In the US, it was the 17th most successful film in the box office last week. 'Magic…' is now Allen's 27th most successful film, surpassing The Curse Of the Jade Scorpion and trailing A Midsummer Night's Sex Comedy.
A slow week is coming up in terms of international releases, with only Portugal, Lithuania and Latvia set for releases. The week after will be the UK release.
Speaking of the UK release, there is a new UK poster for 'Magic…'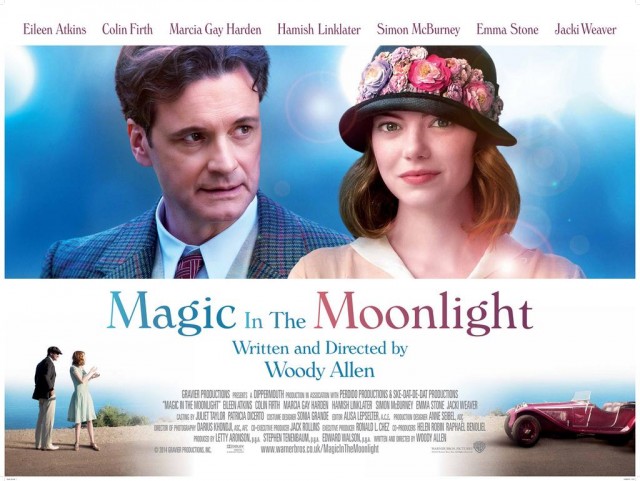 It's very much keeping with the Spanish poster.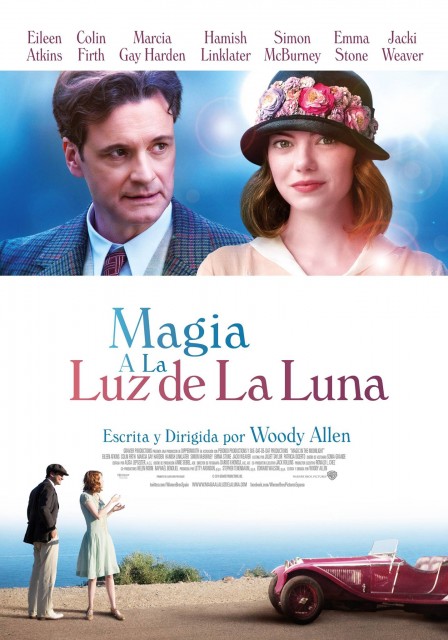 We also have a new poster from France.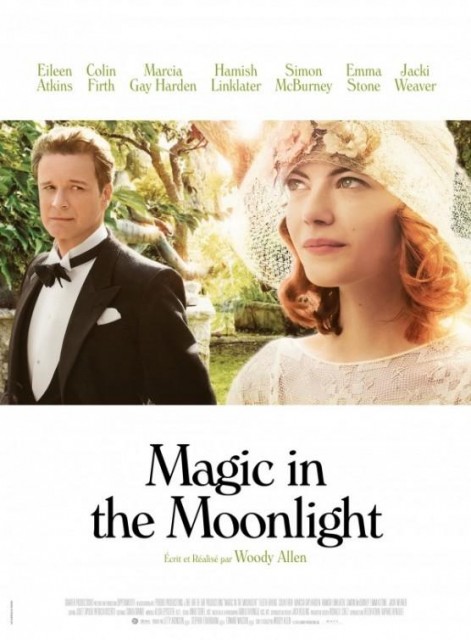 Weaver is the only member of the cast that seems to be still doing press. It's probably just articles timed with the Australian release, but a new one in the Herald Sun features a pic of her with Allen on set.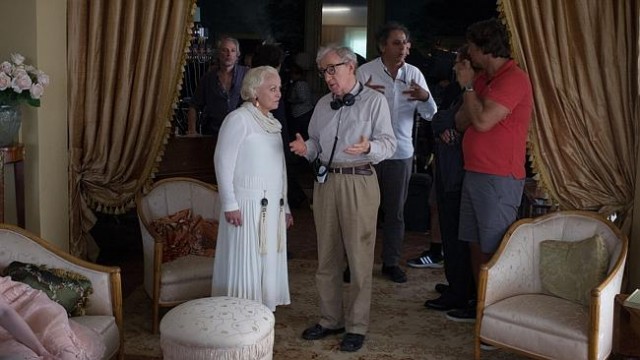 They also had this anecdote about co-star Marcia Gay Harden
Magic in the Moonlight co-star Marcia Gay Harden was convinced Weaver was taking the mickey out of one of the Australian costume designers when the pair first met on set on the French Rivera.

"When I left the room, somebody told her, 'No, no, no, she really is Australian'. Marcia still didn't believe her. She said, 'I know for a fact that she's American'.''

Weaver giggles. "I took that as a compliment. It meant I had 'passed'," she says.
She shared her audition story with Stuff.co.nz
"I was passing through New York on my way to Puerto Rico to make a film with John Cusack (Reclaim, due out in the US next month) and I had a call from my agent to say 'Woody Allen has asked to see you'," recalls Weaver of how her role in Magic in the Moonlight came about.

"So I went to his office and he said 'how do you do, I really want you to be in my next film'. I was kind of gobsmacked – he's one of the greatest filmmakers of all time and I'd been a fan of his for 30 or 40 years. He then said, 'I want to make sure that you like it, so will you go and read these two little scenes in that room by yourself and tell me what you think about it. And you have to be honest, if you don't like it don't worry I'll find another project we can do together'. I couldn't believe this was happening. So, I went in the other room and read it and thought it was hilarious. I came out and I said 'I love it and I think it's really funny – I'd like to play all those women'. And he said, 'well you can't, you can only play Grace', and that was that.

"Then I walked out into Park Avenue and I kind of floated along the pavement. Then I started calling everybody in Australia and waking them up."
The Stuff interview is very good.
That's it for this week. Another update next week!