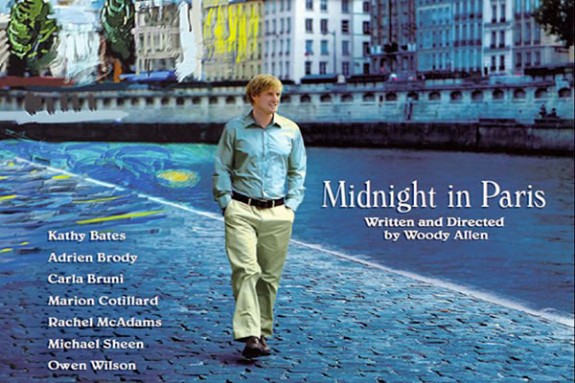 The British Fantasy Award has been running since 1971. This week they announced their latest winners, including one award to Woody Allen. Midnight In Paris won the award for Best Screenplay. This follows on from a story we missed earlier in the year, that 'Midnight In Paris' was nominated, but ultimately lost out, in the Saturn Awards.
'Midnight And Paris' beat out some wonderful films; 'Attack the Block' by Joe Cornish (a film we particularly loved), 'The Awakening' by Stephen Volk and Nick Murphy, 'Melancholia' by Lars Von Trier and 'Kill List' by Ben Wheatley and Amy Jump. Previous winners (when it was called Best Film) were 'Inception' (2011), 'Let The Right One In' (2010) and 'The Dark Knight' (2009).
Check out the full list of British Fantasy Award Winners for 2012.
It's the second time that 'Midnight In Paris' has been honored by the sci-fi and fantasy community in the last year. It was nominated twice for the 38th Saturn Awards, the US's most prestigious sci-fi, fantasy and horror awards. The two it was up for – Best Fantasy Film and Best Writing for Woody Allen. At the ceremony held on the 26th July 2012, it lost in both categories, to 'Harry Potter And the Deathly Hallows Part 2' and 'Take Shelter' by Jeff Nichols.
Allen is not a director known for his science fiction or high fantasy – and there are dozens of amazing directors who are. Interesting then that the two films where he really strays from reality into fantasy ('Midnight In Paris' and The Purple Rose Of Cairo) are so well loved! We would love to see more that from Allen….