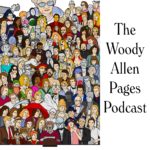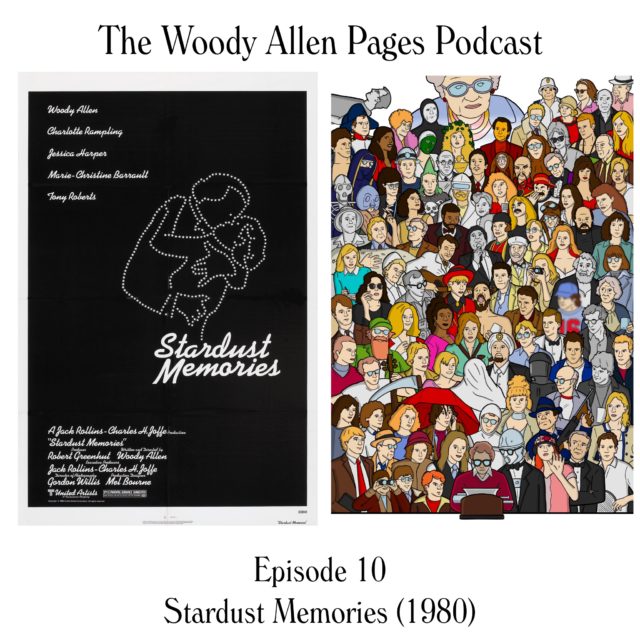 Stardust Memories is the 9th film written and directed by Woody Allen, first released in 1980.
Woody Allen plays Sandy Bates – a renowned director looking for a change. He is invited and attends a retrospective of his own films, where he is faced with fans and critics all wanting his time. During all this, he reflects on a past relationship that's gone wrong but still haunts him, and tries to find happiness with a new partner.
STARDUST MEMORIES sees Allen tackle fame and celebrity with jet black humour. But it was seen by more than a few that Allen was ungrateful and bitter. Worst of all – it wasn't that funny. It was Allen's first big backlash since he started – but does this film deserve it?
Welcome to the Woody Allen Pages Podcast, by me, the creator of the Woody Allen Pages website. This week, episode 10, we look at 1980's STARDUST MEMORIES. How it was conceived, how it was made, and how it was hated. Spoilers are everywhere so watch the film first, then come back.
So much more at our website – Woody Allen Pages.
Find us at:
Facebook
Instagram
Twitter
Reddit
Support us
Patreon
Buy a poster or t-shirt at Redbubble
Buy out books – The Woody Allen Film Guides
Buy Me A Coffee
You can write to us at woodyallenpages [at] gmail [dot] com