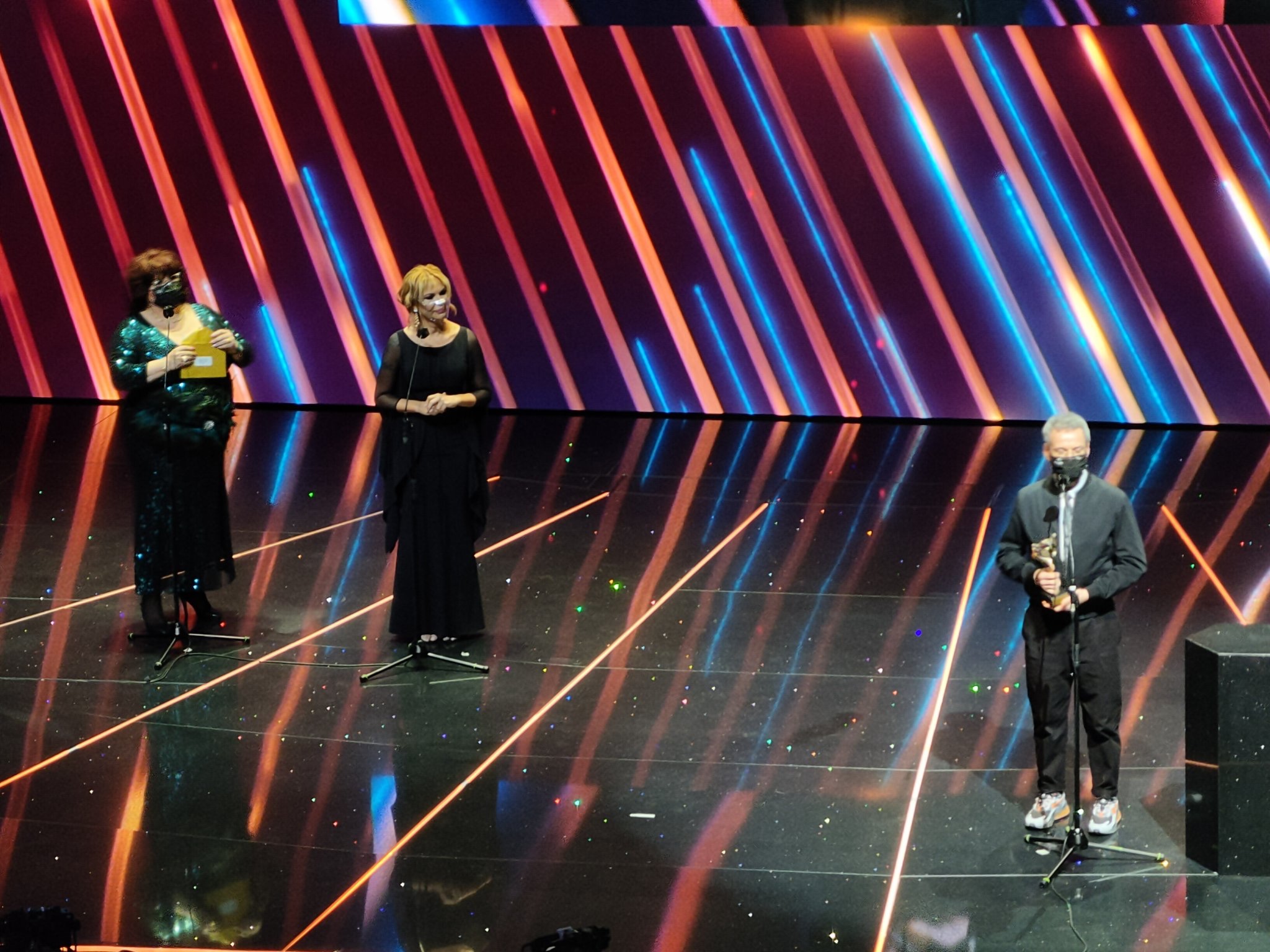 The prestigious Feroz Awards were held this week in Spain. And Woody Allen's latest film, Rifkin's Festival, was a Spanish production, meaning it was eligible to be nominated for Feroz Awards. It was nominated in one catergory – Best Poster – which it won!
Award shows are very strange this year with lack of films and the industry in chaos. But it's nice to see some films get recognition, even though winners are (rightly) wearing masks.
Premio @FlixOle al mejor cartel es para #RifkinsFestival pic.twitter.com/LWlx8lk5N1

— conCdeCultura (@ConCeDeCultura) March 2, 2021
https://twitter.com/premiosferoz/status/1366841021125001219?s=21
The poster was designed by Jordi Labanda, an illustrator who is a big Allen fan. Its definitely a cut above the some of the posters Allen has had with photoshopped screenshots arranged in random order.
Here's the poster: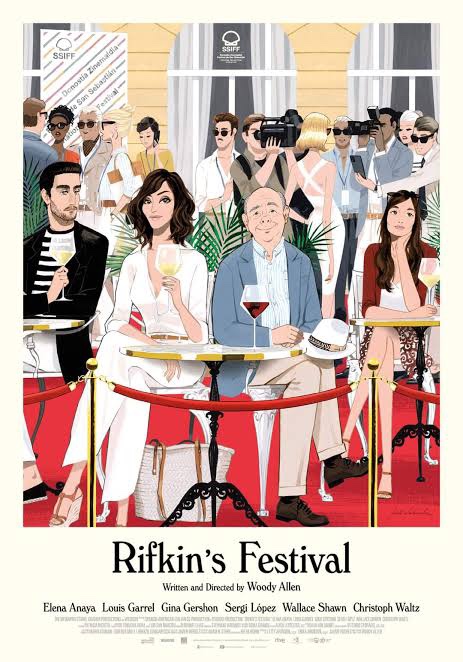 RIFKIN'S FESTIVAL is still yet to roll out around the world, having only been released in Spain, the Netherlands and Russia. The world has a lot of other things to worry about, but we hope to see it roll out to more countries in 2021.
https://twitter.com/grupomediapro/status/1367035811338797062?s=21
Congratulations to Jordi. You can check out his work on Instagram.