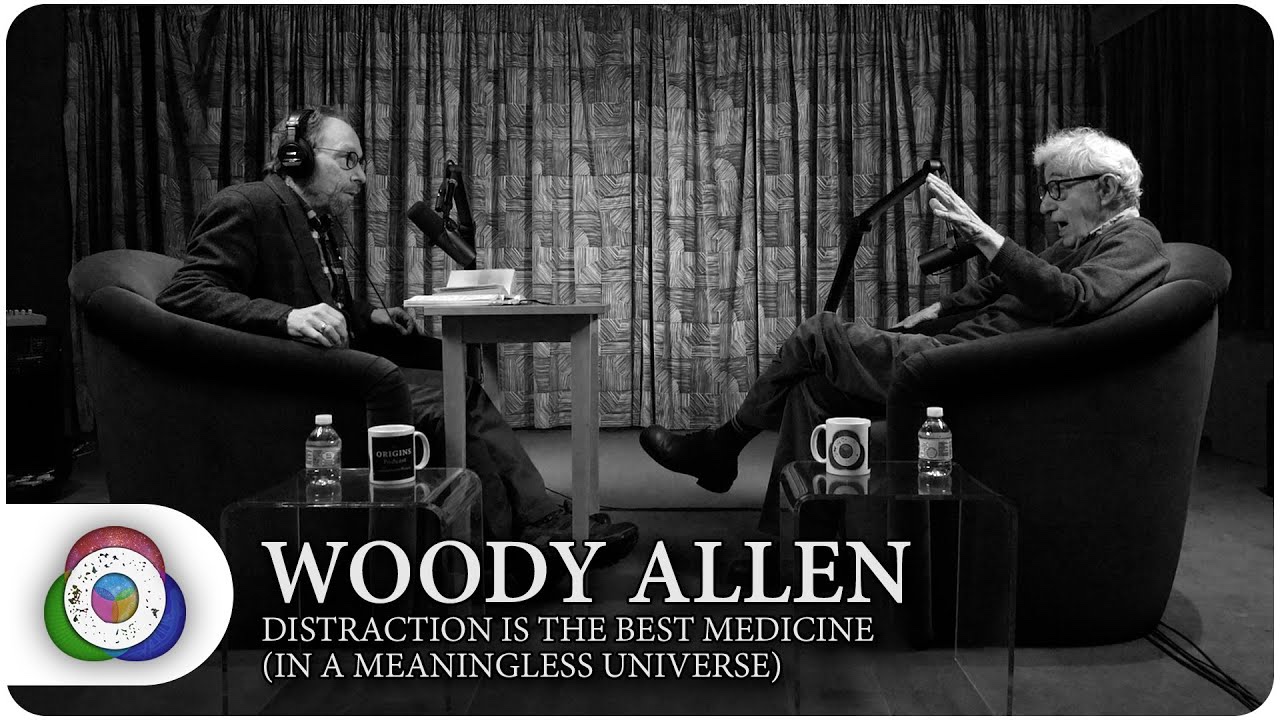 Woody Allen is the latest guest on the Origins podcast, who sat down for an interview that runs almost two hours. Allen discusses a range of topics – from growing up, his films and wider views on science and philosophy.
The podcast is part of the Origins Project Foundation, who occasionally interview important people like Noam Chomsky and Neil deGrasse Tyson to talk about science and thinking. They also seem to have the odd lapse in important people and allow comedians like Ricky Gervais or Penn Gillette to guest. Find out more at Origins Project Foundation.
Here is a video clip from the upcoming interview, which features a mention of Rifkin's Festival.
You can listen to the full interview at YouTube as well
Or find the Origins Podcast in your podcast app.
The interview was done before the pandemic in Allen's studio in New York. It seems like it was done around the time of the release of Apropos Of Nothing, Allen's memoir that was released earlier this year.
We'll update this article with any revelatory details soon.
The podcast folks says its the first comprehensive video interview with Woody Allen in 30 years. Allen did a comprehensive Facebook interview in 2017. He sat down for a career spanning interview that was filmed as Woody Allen A Life In Film in 2001. But hey, we'll take what interviews we can get.