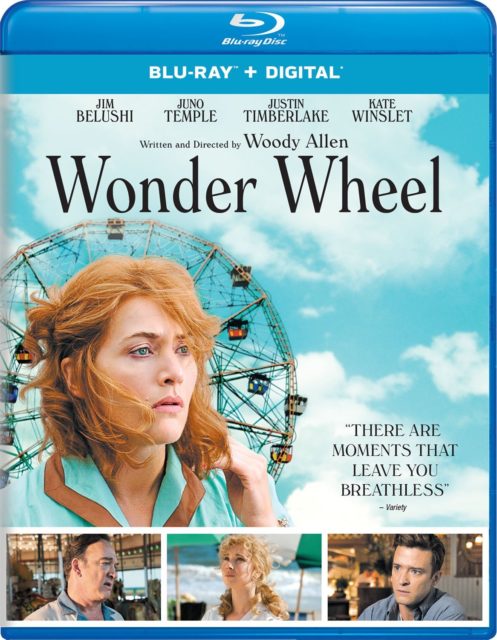 Wonder Wheel, the latest film written and directed by Woody Allen, is now out on DVD, Blu-Ray and home digital formats. The film stars Kate Winslet in an acclaimed, powerhouse performance, along with Jim Belushi, Juno Temple and Justin Timberlake. It is Allen's 47th feature film.
The physical formats comes with a short doc with the cast and crew about the film. You can get the film from Amazon on DVD/Blu-Ray and Amazon Video. Using the links also helps support this site. Yay!


The iTunes version also has the special featurette. Get it from iTunes US.
The home format releases will roll out in other markets. The film didn't stay in cinemas for very long, so hopefully many more people can catch up with the film. It was made for Amazon, but there is no indication when the film might hit their Prime Video service.
Here's the Wonder Wheel trailer. The back of the Blu-Ray cover below.