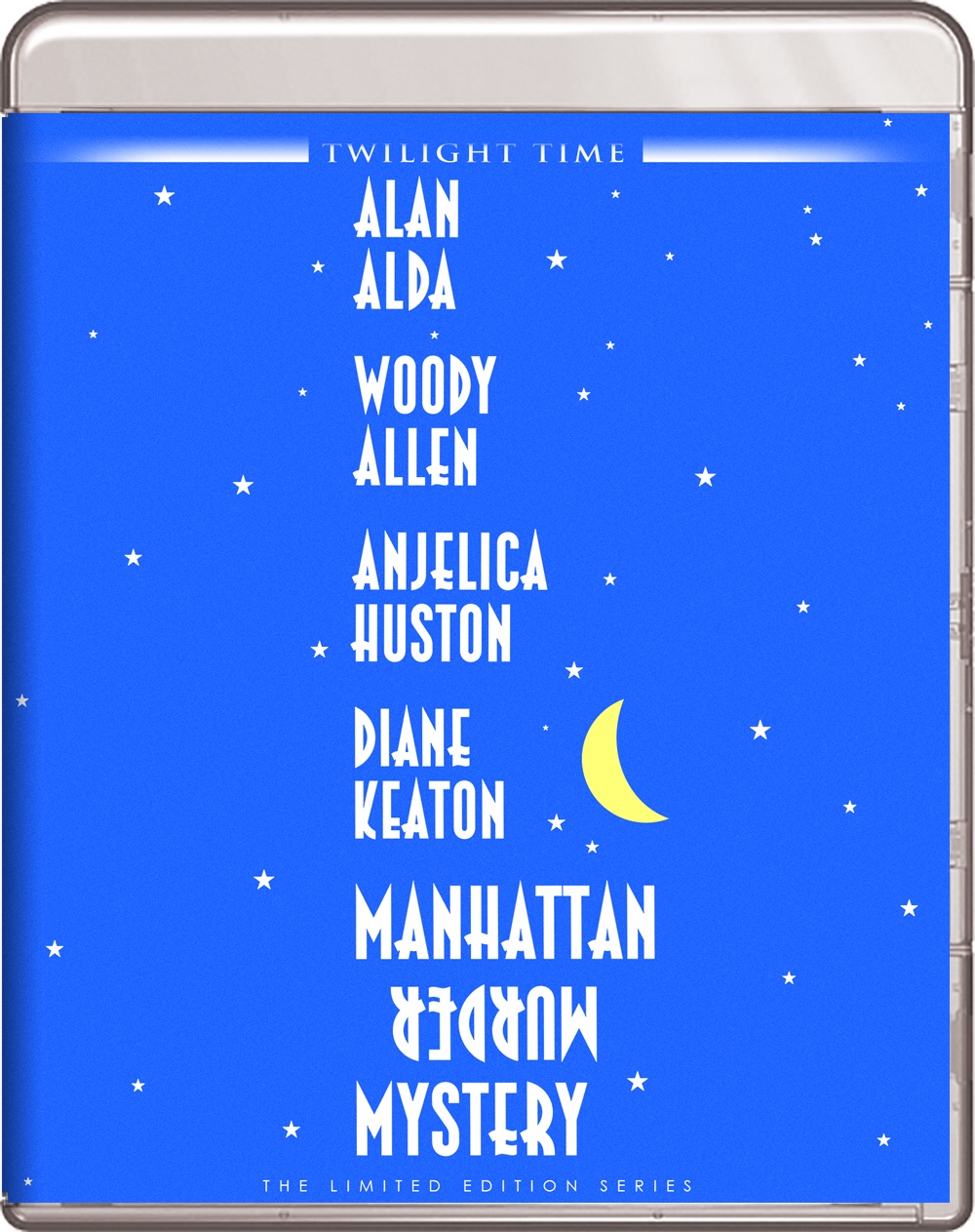 Manhattan Murder Mystery is the newest film written and directed by Woody Allen to be released on Blu-Ray. It is the first time the 1993 film has been transferred to ultra high def anywhere in the world.
The release comes from Twilight Time, who have also released many other Allen films so far, now covering everything Allen made between 1971 and 1993. It is one of two films Allen made for Tri-Star Pictures. All of Twilight Time's releases are limited to 3000 copies, so sadly some of those titles are unavailable.
Manhattan Murder Mystery saw Allen reunite with Diane Keaton. The pair had not starred opposite eachother since 1979's Manhattan (although she had a role in 1987's Radio Days). The film was a comic tribute to Alfred Hitchcock, also also starred Alan Alda and Anjelica Huston.
There are no more historical Blu-Ray releases planned as far as we know. Allen's Sweetland Films catalogue (1994-2000) remain woefully unavailable.
Above and below is the artwork from the new Blu-Ray. You can order it now from Twilight Time.