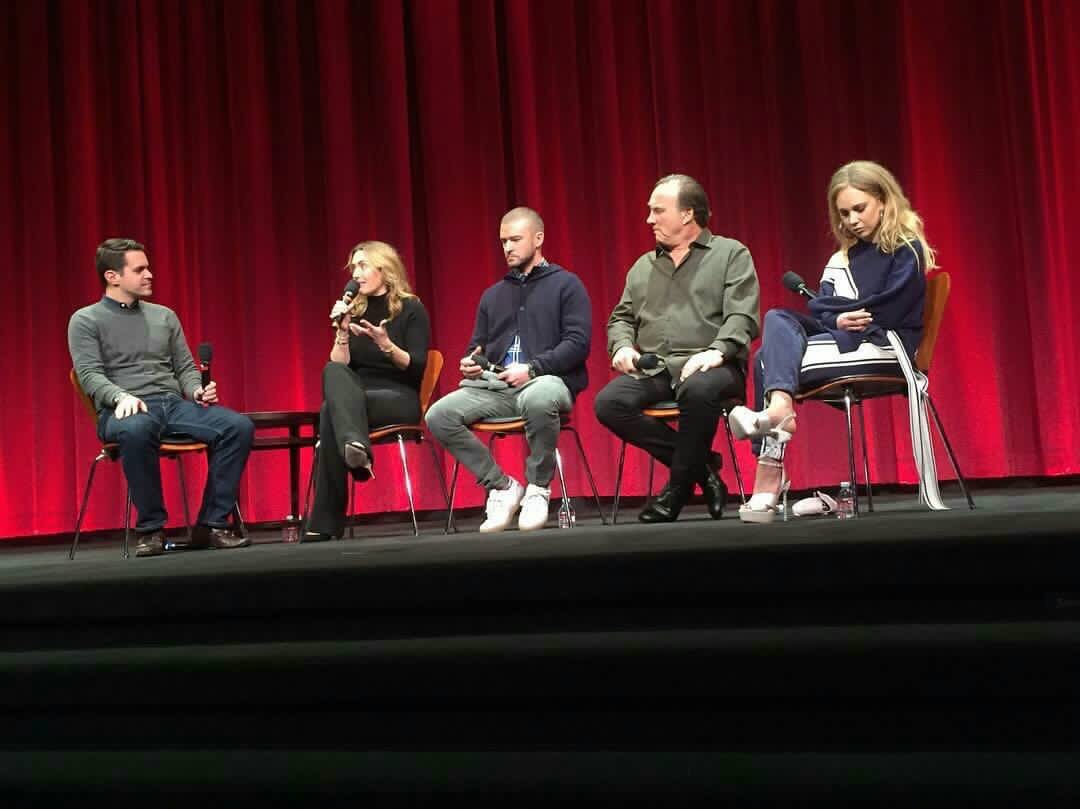 Wonder Wheel, the newest film written and directed by Woody Allen, is released in three weeks. In the last few days, the cast have attended special screenings for the film, and being part of Q&A sessions.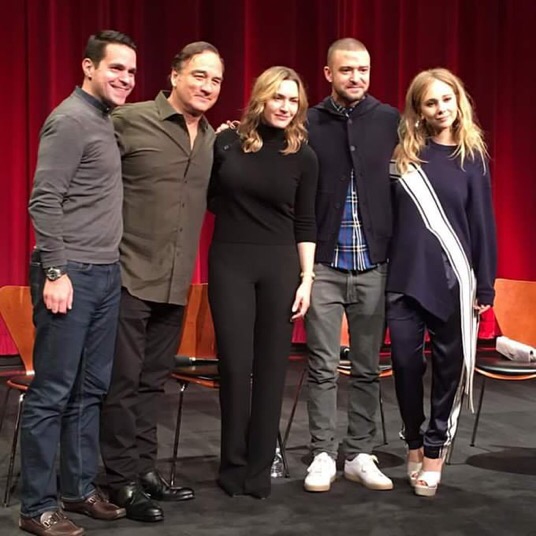 The full leading cast – Jim Belushi, Juno Temple, Justin Timberlake and Kate Winslet all appeared at an event in LA, at the Academy of Motion Pictures. No articles we could see so far about the event, but some captured it on grainy video.
There was also a New York screening. Temple, Timberlake and Winslet were seen in attendance. Daily Mail has pics.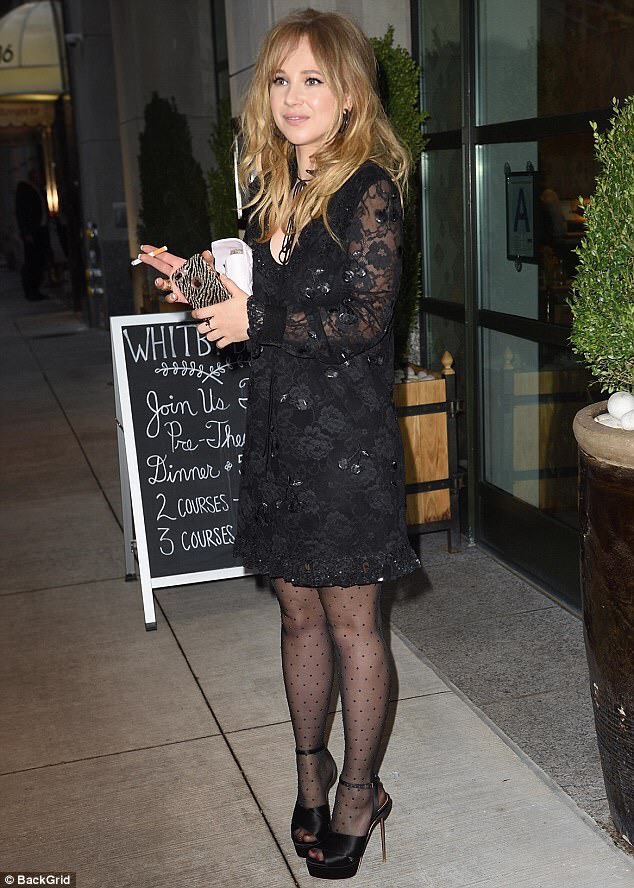 Wonder Wheel is set for limited release on 1st December 2017. It will roll out around the world shortly after. Check out all the international release dates.