News Bits! Our round up of Woody Allen bits from around the web. This is the 103rd edition!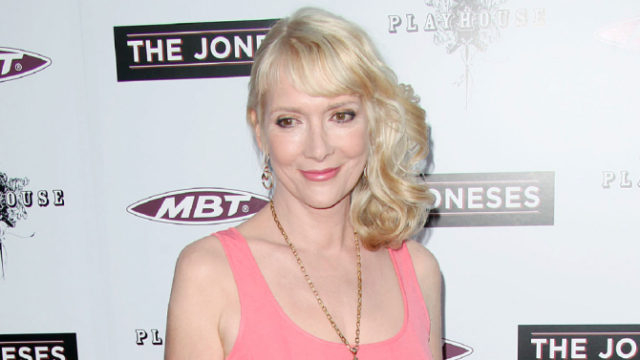 Glenne Headly has passed away. The actress starred in great films such as Dirty Rotten Scoundrels, Dick Tracy and the recent HBO series The Night Of. One of her early roles was one of the hookers in Woody Allen's The Purple Rose Of Cairo. Variety has an obit. She was 63.
We are all celebrating Diane Keaton, following her AFI Lifetime Achievement Award celebration (and her new film Hampstead). With People, she talked about the Annie Hall script.
He didn't know if the movie would work. He would say, 'It's just another sitcom.' I knew it was a great script.
With the Radio Times, she talked about her Bulimia, something she suffered from when she was in a relationship with Allen.
I was really good at hiding. But I asked him about an analyst. Yeah, maybe he did know, but I don't know for sure. I think it came up in a conversation like, 'Maybe I should?' and 'Do you know someone?'… that kind of thing…

I didn't tell my analyst for a year. One day I was lying on my back, not looking at her, and finally I'd had it with myself and I just blurted it out and I said, 'You know what? I'm never going to change… I'm never going to stop…' She didn't say anything. She just let it pass and then I was able to stop because finally I confessed. I was a genius at hiding.
She pose about the gratitude to Allen in the Express.
I will forever be indebted to and I owe every single thing to Woody Allen, everything, because otherwise it wouldn't have happened for me to carry on my career. Because of Annie Hall I've had so many opportunities and possibilities and I took them. Some of those turned out to be really wonderful.
Scarlett Johansson was recently on Inside The Actor's Studio. She was asked about working with Allen (she appeared in three Allen films – Match Point, Scoop, Vicky Cristina Barcelona).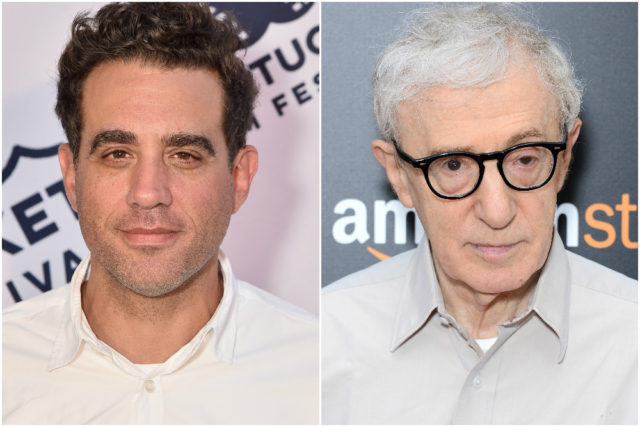 Bobby Cannavale recently appeared at the Nantucket Film, Festival. There, he spoke about working with Allen on Blue Jasmine.
We finish at 6 p.m., no matter what. So it doesn't matter if you're in the middle of a scene, and you're not done. It doesn't matter. He will just leave. Like, he left Cate Blanchett in the shower! That scene, he left in the middle … because he's got dinner reservations! Somebody different called 'cut!'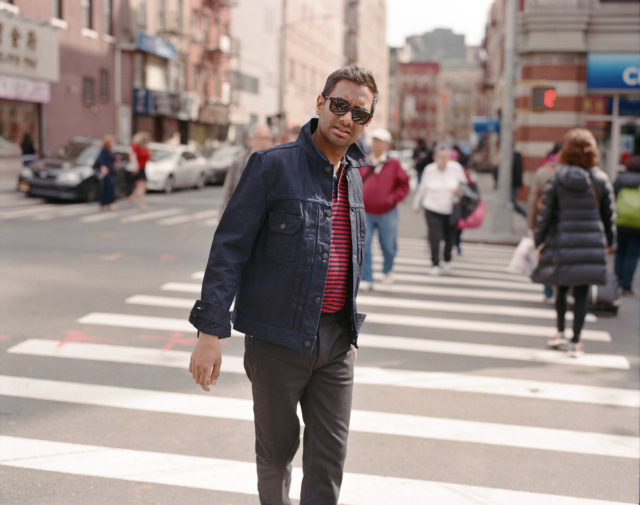 Cannavale also stars in Master Of None, far and away our favourite TV show so far this year. In a wonderful profile in the New York Times, co-creator and star Aziz Ansari spoke about the similarities and inspiration he drew from Allen.
"When you think of the star of a movie or TV show, you don't think of someone that looks like me or someone that looks like Woody Allen or someone that looks like Seth Rogen," Mr. Ansari said one afternoon in May at the Bowery Hotel. "But look, the point of the Woody Allen movies and the point of 'Master of None' is that it's all driven by point of view. As long as someone's point of view is interesting and they have something to say, it doesn't matter what they look like."
Mayim Bialik gave a shout out to her friend Michael J Fox on his birthday, by sharing a photo of when they starred together in Woody Allen's Don't Drink The Water.
Remembering fondly our time together filming #WoodyAllen's Don't Drink The Water just over 20 years ago. Happy happy birthday @RealMikefox! pic.twitter.com/RZ1vT5tEDW

— Mayim Bialik (@missmayim) June 9, 2017
Edgar Wright is one of our favourites. We're very excited about his new film Baby Driver. He recently participated in Empire Magazine's huge poll of the top 100 films of all time. In Wright's list was Allen's first – Take The Money And Run.
We didn't just ask readers to vote in #EmpireGreatestMovies. We asked our favourite directors, too. Here are @edgarwright's favourites. pic.twitter.com/MY1wGS8zES

— Empire Magazine (@empiremagazine) June 16, 2017
We really like Screencrush's Matt Singer and his infectious energy. He recently gave his list of favourite comedies to the BBC, and included Annie Hall (and 9 other excellent films).
Here's my ballot for BBC's best comedies poll. Pillory away. pic.twitter.com/8g6EUatIIP

— Matt Singer (@mattsinger) June 6, 2017
Big Brazilian stars Nathalia Dill and Marina Moschen recently met Woody Allen in New York.
ARRASARAM! Nathalia Dill e Marina Moschen posam com Woody Allen em Nova York! SAIBA MAIS –> https://t.co/cK3cHPfeYm pic.twitter.com/llyOd1NOht

— E! Online Brasil (@eonlinebrasil) June 27, 2017
Fan Art corner
#NW Annie Hall (1977, Woody Allen) pic.twitter.com/pfAzmedqyy

— Fassi Not Fihri (@FassiNotFihri) June 3, 2017