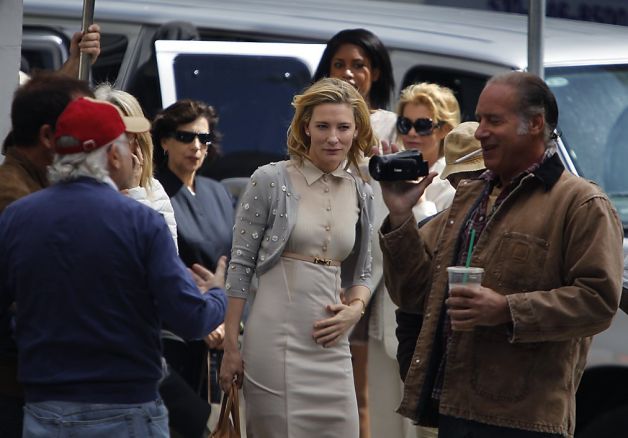 The very first release dates for Blue Jasmine have slowly started to filter out. We now have dates for Brazil, Quebec (and Canada?), Scandinavia and Argentina from various online sources. They are to-be-confirmed although we see no reason for them to lie. We can also speculate about additional markets.
Our two main sources have been IMDB and twitter.
Argentina is listed on IMDB as 27th June
Brazil has been revealed in tweets for 28th June
Quebec has been revealed in tweets for 2nd August
Norway is listed on IMDB as 2nd August
Denmark is listed on IMDB as 8th August
Sweden is listed on IMDB as 30th August
Netherlands is listed on IMDB as 5th September
Portugal has been revealed in tweets for 3rd October
Previous tweets (and the name scoop) came from French tweets that said the film would be released in the second half of this year in France. It is likely that Quebec will import the French dub, making it's release there earlier that 2nd August.
Another clue is the end to Woody Allen's jazz engagements by 17th June. Allen rarely misses a show, and promotion work for the film is one of the few things to do it.
'Blue Jasmine' is funded by American money for the first time in several years. With his box office star doing well and his good, existing relationship with his US distributors Sony Pictures Classics, we imagine that America will get the film first. We are predicting a US release date of 20 June.
We expect the big European countries to be not far behind, with the UK following around October.
IMDB info changes, and the tweets are unverified but we think June makes sense. We will keep you updated with any additional territories and dates as soon as we have them.
Check out our full coverage of everything Blue Jasmine.