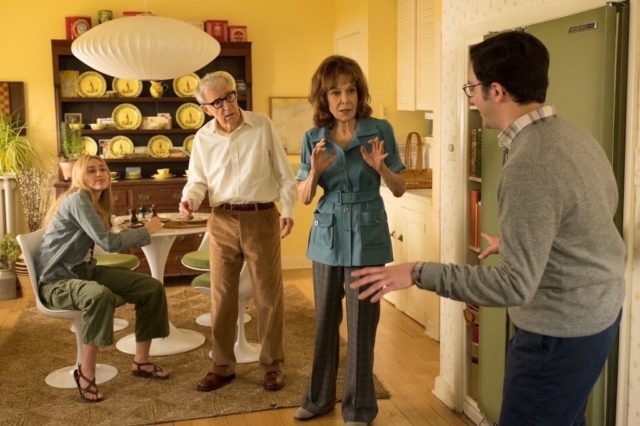 Woody Allen's deal with Amazon to create a series – ultimately called Crisis In Six Scenes – for the Prime Video service was a surprise to many. One of the questions we had immediately is how do people watch the series outside of the US and UK where the service was available? In the last year, Amazon has greatly expanded their Prime Video service, and just this week it has become available in more countries.
It looks like Crisis In Six Scenes will hit a number of new countries in time for the weekend – the ones where the service launched back in December. Look for it if you live in France, Australia, New Zealand, Germany, Spain, Italy, India and Canada – the release date being 24th March. It is already up in some countries, and no doubt it will be available in the next 24 hours or so.
Crisis In Six Scenes is the first ever series written and directed by Woody Allen, and debuted last year in the US. It sees Allen starring in his own work for the first time since 2012's To Rome With Love, and co-stars Miley Cyrus and Elaine May. It's the story of a happy older couple in the 60s whose lives are upturned when they take in a runaway hippie.
The series – 6 episodes – is very short. There's a lot of films with longer running times. It also features dozens of great cameos and familiar faces in Allen's film career – some of which were never announced and a surprise when we saw them.
The show is exclusive to Amazon. If you want to try their Prime Video service, you can use this link and we get a bit of a kick back which helps with the running of the site.
Here's the trailer:
After announcing the series, Amazon also bought the US rights to Allen's last film Café Society. There was speculation that they would work with Allen again on his new film Wonder Wheel but that hasn't been confirmed. In fact, it's getting a little later than usual for a release date to be announced. Perhaps we will hear more once this series has launched internationally.
Meanwhile, happy binging this weekend. Let us know what you think of the series!