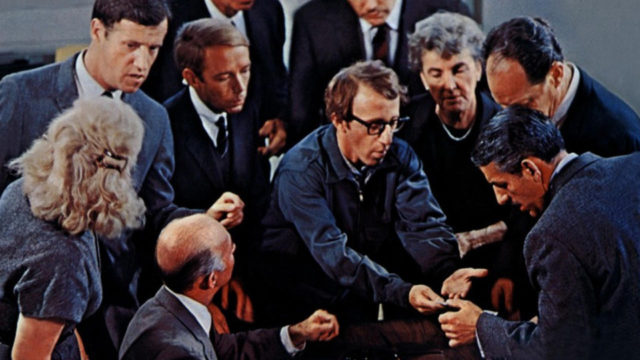 Woody Allen Fan Rankings 2017 Results! This is part 2, and you can find part 1 here.
23. Take The Money And Run (1969, 256 points)
Just sneaking into the top half is Allen's debut. Fans overwhelmingly liked this one (38%), although a lot of you hadn't seen it compared to the other early films (28%). Again, 0% hate and 0% worst.
22. Sweet And Lowdown (1999, 266 points)
A surprising result, and a big one considering 32% have not seen it. 8% of you even thought this was amongst's Allen's very best, and very few people had anything negative to say. One more people need to see.
21. Bananas (1971, 279 points)
Overwhelmingly liked, this film also had its detractors, with 9% not liking it or worse. That's half the early, funny ones gone.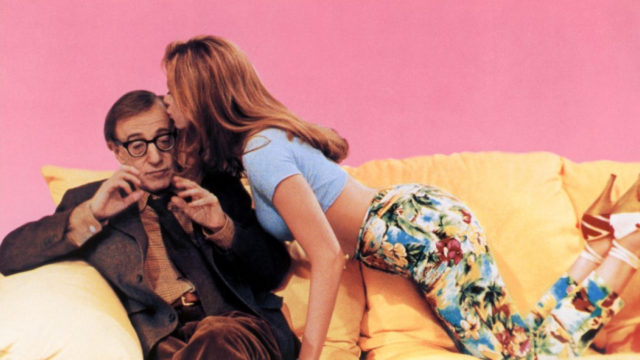 20. Mighty Aphrodite (1995, 298 points)
The 90s did really well in this poll, and even this quiet film was a solid performer. 0% hate, 0% worst. Most of you liked it or loved it.
19. Sleeper (1973, 341)
We are starting to get into the popular ones, and this is one of Allen's most seen films. 34% loved it, 34% of you liked it, although there was a couple of detractors.
18. Manhattan Murder Mystery (1993, 348 points)
Allen always felt this one was trivial, but not the fans. Most people just loved it (30%) and 15% think of this as amongst Allen's very best. It's done better than all but one of the early, funny ones.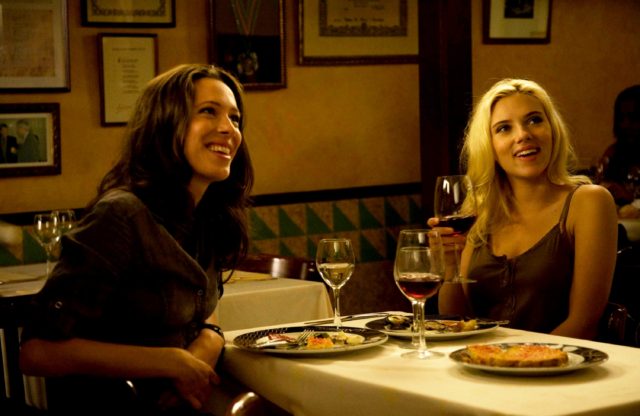 17. Vicky Cristina Barcelona (2008, 351 points)
There were points where this film was much higher, but most of you liked (36%) this late period drama, one of his most successful films in several years. 87% of you have seen it too.
16. Stardust Memories (1980, 364 points)
Hated on release, people didn't see it, it has come back in a big way over the decades. 27% of you love it, 27% of you liked it, and 21% of you thought it was amongst Allen's very best. Some detractors can't pull away from how many of you have really taken to this film.
15. Broadway Danny Rose (1984, 366 points)
A modest film, but a beloved one. 31% of you love it, and very few of you had anything bad to say. Only 16% said it was amongst Allen's best, but it still scored solidly.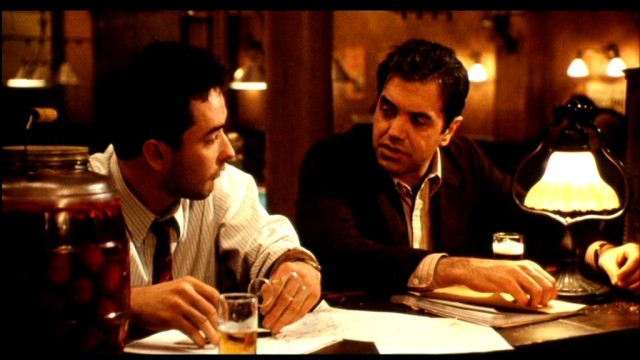 14. Bullets Over Broadway (1994, 368 points)
Most of you merely liked this one (32%), but quite a few of you felt stronger and almost no negativity saw this film rise to the top of the ranks. Heck, it's his third best film of the 90s.
13. Radio Days (1986, 375 points, 17% best scores)
We hoped this one would do better, but still most of you loved it (32%) and 17% think it is amongst Allen's best. A few detractors though helped keep it out of the top ten.
12. Husbands And Wives (1993, 375 points, 23% best scores)
This one was actually in the top 10 at various times. Lots of you loved it, or thought it was amongst Allen's best. But 23% of you haven't seen it at all, easily the least seen film in the top 12.
11. Love And Death (1975, 377 points)
None of the so called early, funny ones make the top 10, but this is the best of the lot, according to you. 34% of you loved it, and almost no negativity either. It just didn't beat out the next 10.
Come back for part 3, the Top 10!