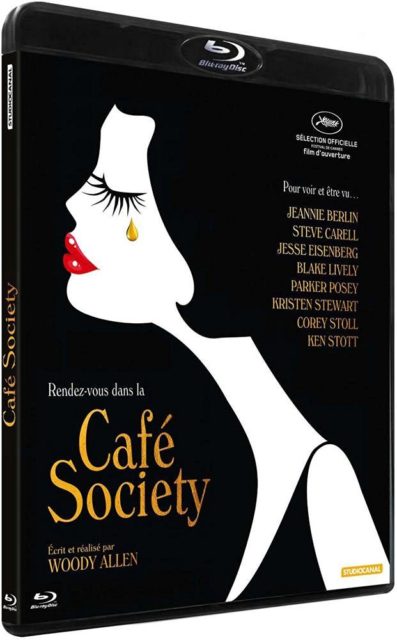 Café Society is the current film written and directed by Woody Allen. It is wrapping up its US run and has just opened in the UK and Spain and others. However, it was released back in May in France, and it has now been released on home formats there.
As is tradition, Café Society was released in France on the same day it opened the Cannes Film Festival on 11th May. You can now get the DVD and Blu-Ray. The Blu-Ray comes in a matching black case. We love when that happens.
You can get it now on Amazon France.
The US release follows in October. Although the French version contains the English version, if you're desperate.