Two classic Woody Allen titles are finally out in the UK. It's the first time either film have been available in high definition in Blu-Ray region B. Although, there may be a good reason to pick them up just yet.
The two titles are Bananas from 1971 and Everything You Always Wanted To Know About Sex from 1972.
Here are links to get them from Amazon UK, who have more details.
Everything You Always Wanted To Know About Sex.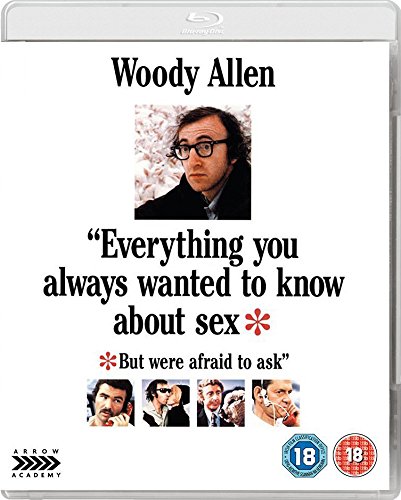 But you might want to hold off for the Six Films 1971-1978 box set, which features both titles and four others, including Annie Hall which wont be available on its own. It comes out on the 3rd October, so not long to go!
This is the first release by Arrow Academy, the beginning of a reissue program of all of Allen's United Artists and Orion Pictures output – 17 films in all.
Here's our video essays about the two films.