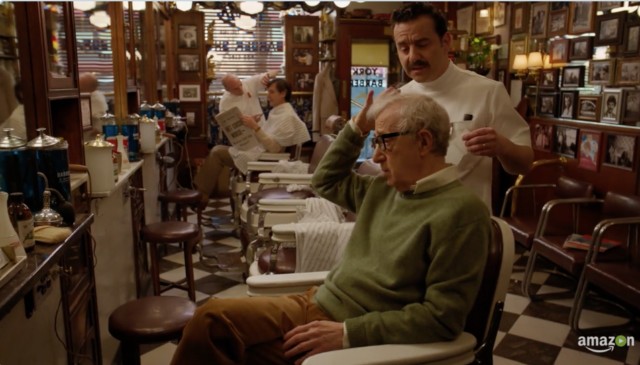 Woody Allen has created his first series, and it's for the streaming giant Amazon. We now have a name and date for the new series, as well as a confirmed premise and the first clip!
Allen's 2016 Amazon Series is called Crisis In Six Scenes. Amazon has also revealed the release date will be 30th September 2016.
Here's the clip featuring Max Casella. Casella previously worked with Allen on Blue Jasmine.
#CrisisInSixScenes. Woody Allen. Stream with Prime 9/30 on @AmazonVideo.https://t.co/rV8en1gZg9

— Amazon Studios (@AmazonStudios) August 7, 2016
The synopsis:
Crisis In Six Scenes takes place in the 1960s during turbulent times in the United States when a middle class suburban family is visited by a guest who turns their household completely upside down.
Allen, Miley Cyrus and Elaine May are billed as the stars, with Rachel Brosnahan and John Magaro are billed as recurring guests.
It was announced as part of a month of comedy for Amazon.
No other details, including crucially if the series will be distributed outside of Amazon's video markets. Hopefully more details will emerge in the coming weeks.
Are you going to get Amazon Prime? If you're going to try it, you can get 30 days free and help us out too by using the the link below.
Try Amazon Prime 30-Day Free Trial
YouTube version of the clip.