5 Films (And A TV Show)… A new series where we recommend films referenced, inspired, influenced or generally like a certain Woody Allen film, from his first to his latest. All picks are subjective – let the arguments begin!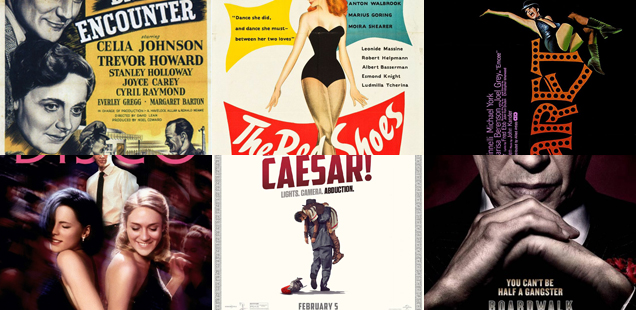 Café Society is out now in US cinemas. It's Woody Allen's take on themes that have been explored in lots of great films. An epic unrequited love story, fame mixed with violence, Hollywood and New York nightclubs and a trip to the past.
We wanted to pick some films that tap into all those things – bittersweet epics that will take you high and low.
Here's 5 films and a TV show to watch after Café Society.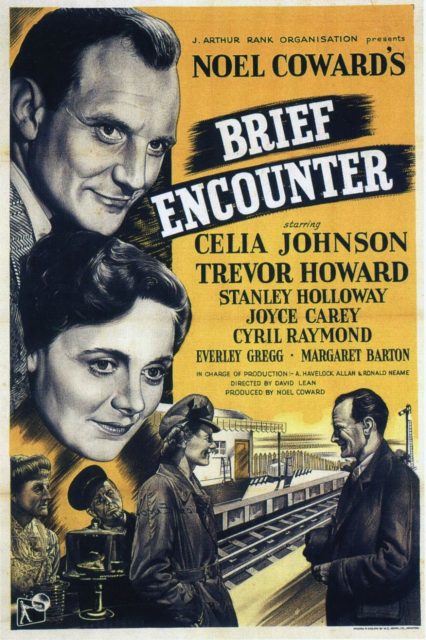 Brief Encounter (1945)
D. David Lean
One of cinema's great unrequited love stories, David Lean pulls back on his epic tendencies for the smallest of dramas. Two people meet by chance and connect, but they can never be. Perhaps the most heartbreaking final moments in all of cinema.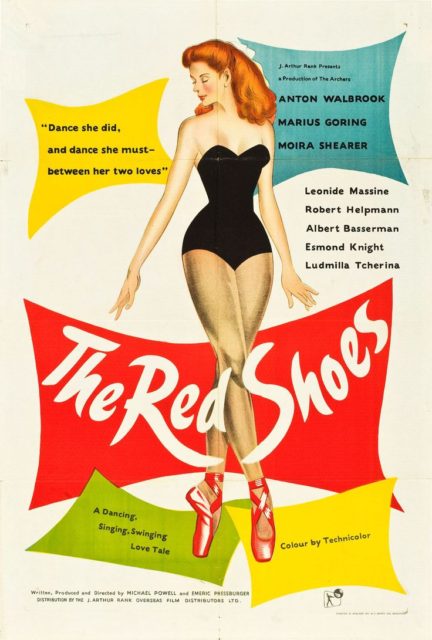 The Red Shoes (1948)
D. Michael Powell, Emeric Pressburger
The price of fame clashes with the price of love in this, Powell And Pressburger's beautiful masterpiece. Two young, ambitious unknowns try to make it in the most prestigious ballet company in England. But love gets in the way, and there's no happy ending at the end of this epic. A masterwork of classic cinema, it contains all the feels, all the drama, all the colours and more.
Cabaret (1972)
D. Bob Fosse
More young outsiders, this time caught up in the heady times of the Weimar Republic. There's glamour, excess and good times. But the world, and the looming threat of World War II gets in the way, and that youthful passion doesn't last. Liza Minnelli has never been better, and the music is fantastic.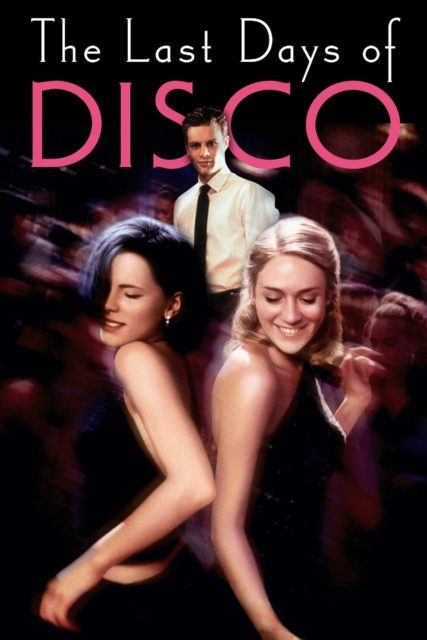 Last Days Of Disco (1998)
D. Whit Stillman
A look at New York nightclubs of of another era, when disco was big and before it got co-opted. A bunch of young New Yorkers are drawn into the scene, learning tough lessons on love and friendship. Part of the doomed bourgeois in love series from Stillman, it also features the most killer of soundtracks. Chloe Sevigny (Melinda And Melinda) leads the wonderful cast.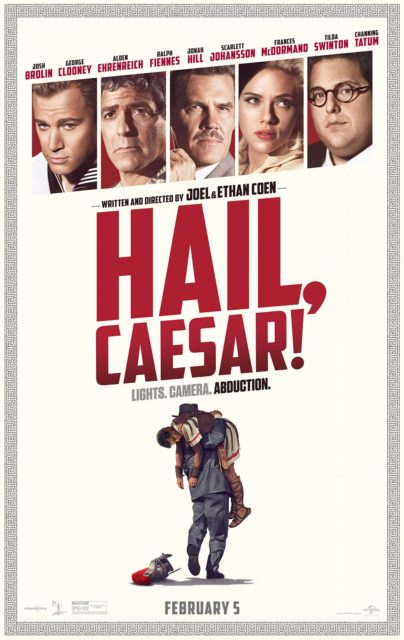 Hail Caesar (2016)
D. The Coen Brothers
Lots of reviewers compared Café Society to this Coen Brothers effort. Both are nods to a Hollywood era thats been long gone. The Coens bring more production pizazz, with big elaborate dance numbers that hadn't been seen for over 50 years. A wonderful journey into the past, and no wonder so many have wanted to be a part of it.
A huge number of Allen alumni appear, including Josh Brolin (Melinda And Melinda, You Will Meet A Tall Dark Stranger), Alden Ehrenreich (Blue Jasmine), Scarlett Johansson (Match Point, Scoop, Vicky Cristina Barcelona), Alison Pill (Midnight In Paris, To Rome With Love) and Fred Melamed (Radio Days, Another Woman, Crimes And Misdemeanors, Shadows And Fog and more).
Boardwalk Empire (2010-2014)
Boardwalk Empire explores the gangster scene that happens just before Café Society takes place, the kind of lives some of those characters enter into. Nucky Thompson (Steve Buscemi) fights to keep his place at the top of the ladder, as everyone wants to take out the most powerful guy in the room. There's plenty of tragedy, and plenty of glamour. There's beautiful costumes, and some brutal violence.
Plenty of Allen alumni here too, including Michael Stuhlbarg (Blue Jasmine), Gretchen Mol (Celebrity) Bobby Cannavale (Blue Jasmine), Jeffrey Wright (Celebrity) and Ben Rosenfield (Irrational Man).
Let us know your picks for Café Society and if you agree with our picks. We are going back to looking for picks for Hannah And Her Sisters, which is the next film we will cover. Let us know in the comments below or on Facebook or Twitter. Check out the full list of 5 Films (And A TV Show).