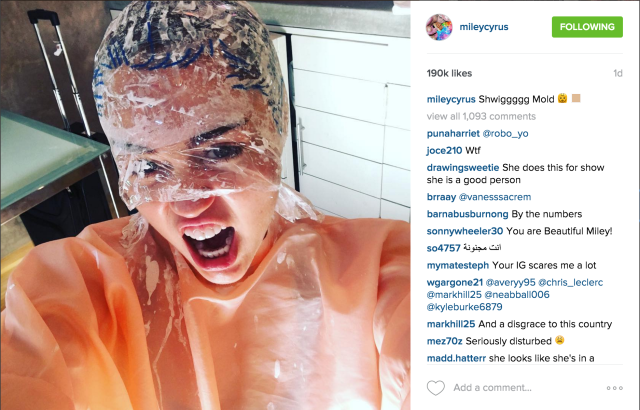 The announcement that Miley Cyrus would be starring in the new 2016 Amazon Series from Woody Allen was greeted with surprise in most quarters. The pair actually have a far bit in common, but one of the big differences is social media. Whilst Allen is notoriously secretive and protective of his films before release, Cyrus has been sharing with her fans a behind the scenes look.
The images that appeared on her Instagram shows her being fitted for a wig. This fits in with what we know, that the series is set in the 1960s, and Cyrus would have to fit in with that look. Looking at the photos, it looks like the pixie cut made famous by Mia Farrow, at the hands of Vidal Sassoon. It was certainly an iconic 60s haircut.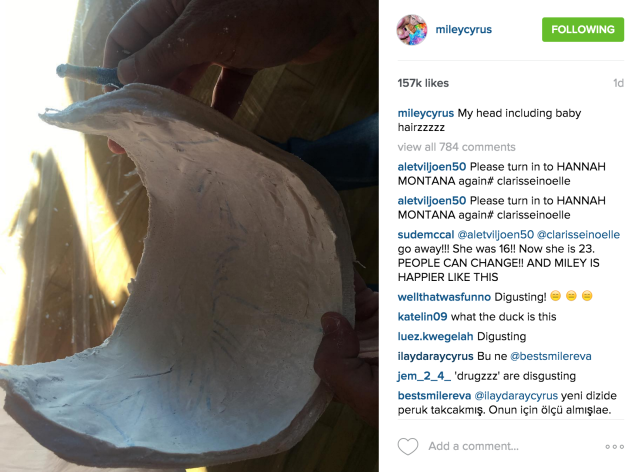 Not many more details, although we will be keeping up with any developments. Miley Cyrus' Instagram will no doubt be busy, and it can't wait to see if she shares photos during production.
That production starts in March, filming in New York for six weeks. The series will also star Elaine May.
Did you know you can follow us on Instagram?