It's all nice and fun and dress up and go to glamorous film premieres, but back at Rhode Island, there's work to be done on the 2015 film written and directed by Woody Allen. The end of the second week of shooting saw the production return to Newport, and our first glimpse of Parker Posey.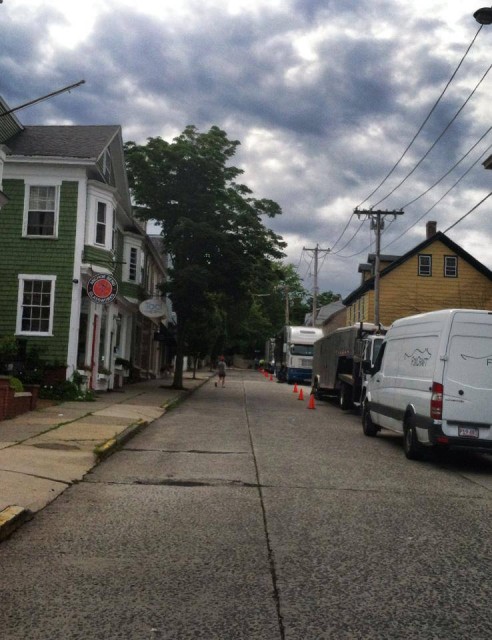 Filming took place around Franklin Streets and Spring Streets in Newport in the middle of the week. It looks like they moved back to Washington Square at the end of the week.
This followed on from filming in Providence on Irving Avenue. Providence Journal has some pics.
With Emma Stone in New York for 'Magic In the Moonlight', the only stars spotted have been Joaquin Phoenix and Parker Posey. We even have our first snap of Posey.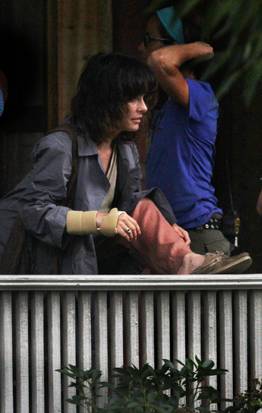 Providence Journal also posted an interview with Steven Feinberg, executive director of the Rhode Island Film & Television Office. Feinberg talks about how they are not announcing filming locations ahead of time, and only confirmed that there is little more to know (ie there's still no film title). The Providence Journal does report that Allen has been looking at Beavertail National Park in Jamestown, Rhode Island as a possible location.
Finally, you can be in this film! They are looking for extras. Here's the details.
College Kids Needed for Woody Allen movie shooting in Rhode Island
SAG and NON SAG but… you MUST look like a college student
At least 18 years old
We will be hiring background actors through the summer but we need
specifically August 11 AND 12 –
You MUST be available BOTH of those dates.
Pictures and Resumes to
office@ldipro.com
Subject: CLASSROOM
NOTE: IF YOU HAVE ALREADY SUBMITTED TO THIS PROJECT, YOU DO NOT NEED TO DO SO AGAIN!
It seems pretty clear that filming will take place at one of the Rhode Island universities or colleges at some point. Perhaps more visible cast members will be spotted when they move locations.
Stay tuned for all the 2015 film action.