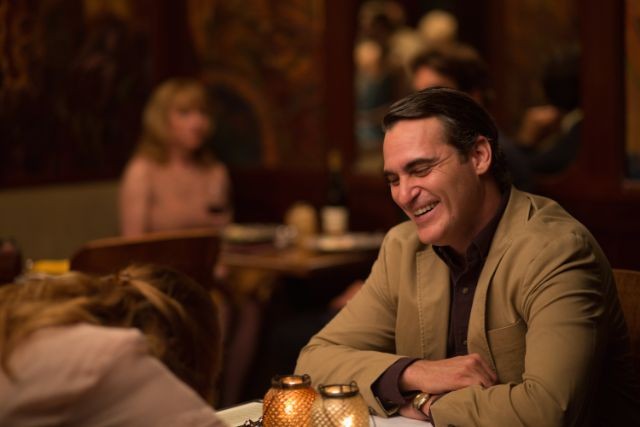 Joaquin Phoenix has not done much press for Irrational Man, the new film from Woody Allen, where he stars. As the film is set to be released in the UK, Time Out has published a new interview with the famously prickly interviewee. The interview Dave Calhoun talks about the new film and his feelings on Woody Allen himself.
On Woody Allen
I always liked Woody as an actor, actually. I remember seeing him in "Manhattan", and he has a scene at the end where he's talking to his ex, and he wants her back. He's been such a shit throughout the film, but he never asks for the audience's sympathy. It's something I always want to do, but I think I always fail. I wanted to be around him and to understand how you can do that.
He's talking about this scene, with Mariel Hemingway.
Phoenix also reveals he kept some of the philosophy books his character used on set, but claims to not understood them.
I did try to read Immanuel Kant's "Critique of Pure Reason". I had it out when I was meeting with this philosophy professor as research, and he was like: "Don't even bother. I couldn't get past the first sentence."
Lots more at Time Out about Phoenix, including the fact he has not seen the film.
Calhoun was pretty funny on twitter about the whole affair.
I met Joaquin Phoenix. Doubt he remembers. http://t.co/xJxZAZNiQu

— Dave Calhoun (@davecalhoun) September 2, 2015
Irrational Man hits UK cinemas on 11th September.