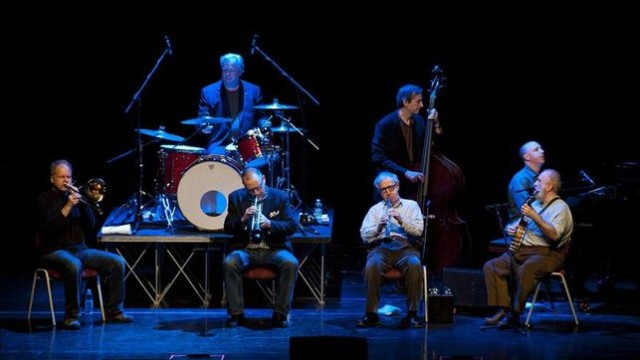 A New York institution will continue into 2015. Woody Allen has been playing his clarinet most Monday nights for decades. After a short European and holiday break, Allen and the Eddy Davis New Orleans Jazz Band have announced dates for the new year.
The bands first 2015 show is on Monday 12th January 2015. Pianist Conal Fowkes has confirmed shows til at least the end of February. Historically, shows will run until end of June-ish, allowing Allen a break to make a new film.
Shows are held at:
Cafe Carlyle
35 East 76th Street
New York, NY 10075
(212) 744-1600
Shows start at 8:30pm and reservations are essential.
Cover: $155 per person, $30 drink min ($110 bar + $25 drink min), Premium Seating $205 per person. – All bar seats are only available on a first come, first serve basis.
These concerts are always a special event, and consistently one of the hottest tickets in New York – and that is saying something. If you find yourself in New York, go catch a show.