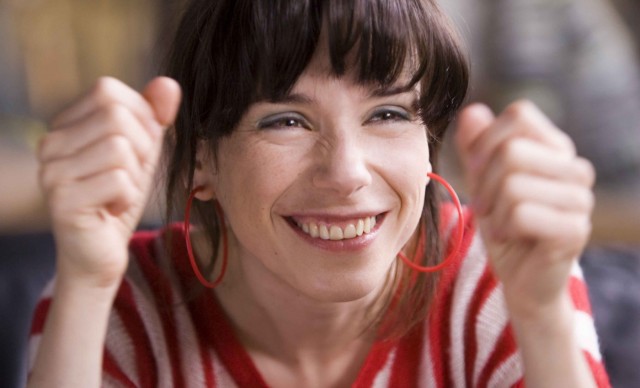 We are launching our second ever poll. Our first celebrated Cate Blanchett, our second highlights her Blue Jasmine co-star (and Academy Award nominee) Sally Hawkins. The idea of these polls is to help people (and us) explore the films of people in Allen's filmography.
Hawkins' is not a big name outside of the UK, but in her home country she is a star whose face on a bus is enough to open a film (it happened for 'Made In Dagenham'!), although she has only starred in a handful of roles. She's worked with Allen twice, in 'Blue Jasmine' and Cassandra's Dream. So where should we start with her career? What is your favourite Sally Hawkins' film?
Our nominations are: An Education (2009), Happy-Go-Lucky (2008), Made In Dagenham (2010), Never Let Me Go (2010), Submarine (2011), Vera Drake (2004). You can also write in your own choice.
Our new poll means we can announce the results of our previous one – your favourite Cate Blanchett films. Here are your top three:
The Aviator (2004) – 26%
The massive, three hour Howard Hughes biopic directed by Allen's good friend Martin Scorsese, came in first. Blanchett won the Academy Award for Best Supporting Actress for her role as Katharine Hepburn.
It's full of Allen alumnus – Leonard DiCaprio (Celebrity), John C Reilly (Shadows And Fog), Alan Alda (Crimes And Misdemeanors, Manhattan Murder Mystery, Everyone Says I Love You), Alec Baldwin (Alice, To Rome With Love, 'Blue Jasmine'), Ian Holm (Another Woman), Frances Conroy ('Another Woman', 'Crimes And Misdemeanor') and Edward Herrmann (The Purple Rose Of Cairo, Don't Drink the Water).
Elizabeth (1999) – 24%
Another biopic, this time with Blanchett in the title role of Elizabeth the first, directed by Shekhar Kapur.
It co-stars Geoffry Rush, Joseph Fiennes, Christopher Eccleston and more. Emily Mortimer (Match Point) also has a role.
The Curious Case Of Benjamin Button – %17
David Fincher directed this adaptation of the F Scott Fitzgerald story (you know, he appeared in Midnight In Paris), which co-starred Brad Pitt.
Do you have an idea for a poll? Let us know!