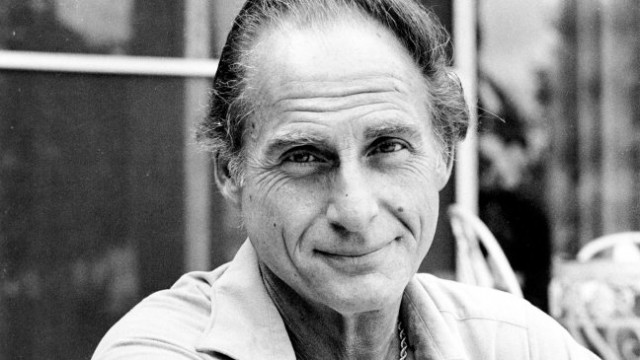 Sid Caesar has passed away. The all round and well loved entertainer died at his home in Beverly Hills after a short illness. He was aged 91. Caesar worked with some of the best comedy writers in the 50s, including a young Woody Allen.
Allen was not the only young talent who wrote for Caesar's ground breaking variety shows. Mel Brooks, Carl Reiner, Neil Simon and more. Caesar's shows – 'Caesar's Hour' and 'Your Show Of Shows' – were groundbreaking TV comedies that paved the way for 'Saturday Night Live' and so many others.
Another Allen connection is the title of Bullets Over Broadway. Originally the name of a 'Caesar's Hour' sketch, Caesar graciously allowed Allen to use it for his 1994 film.
We are of a certain age, and he will always be Coach Calhoun from 'Grease'.
Woody Allen has issued a comment, as reported by Showbiz 411:
He was one of the truly great comedians of my time and one of the finest privileges I've had in my entire career was that I was able to work for him.
Here's a famous photo of Brooks, Allen, Mel Tolkin and Caesar together.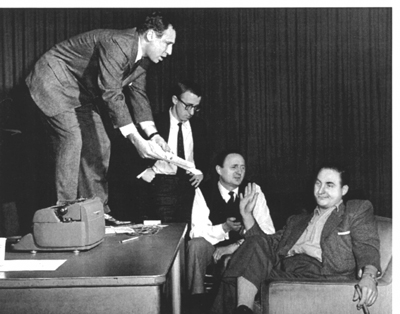 Read a full profile and obituary at The Hollywood Reporter.