It seems Woody Allen has wrapped his 2014 film in the South of France. Allen has returned to New York, and the cast has gone their separate ways. Now comes the inevitable questions about the film to the cast members, and first up is Hamish Linklater and Simon McBurney.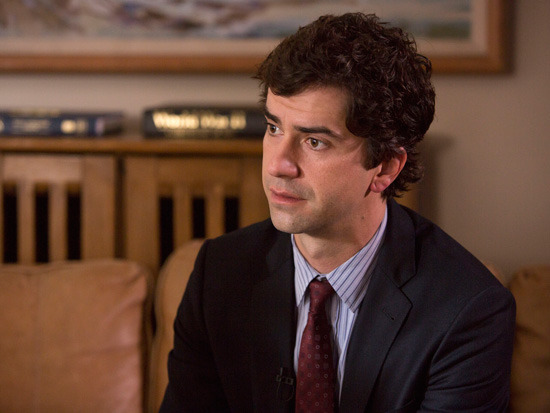 Linklater is having a very busy year. We are loving him in 'The Newsroom' and he is set to star in a new comedy with Robin Williams (Deconstructing Harry) called 'The Crazy Ones'. Interviewed for Gotham Magazine, here's what he said about the next Allen film.
I was shooting a Woody Allen movie in the South of France, so everything is awesome for Hamish Linklater all of the time. It was incredible. I can't say anything about it because it's shrouded in mystery, except that [it's] Colin Firth, Emma Stone, and Marcia Gay Harden, and Woody Allen . . . and it was so fun. And it was set in the 1920s.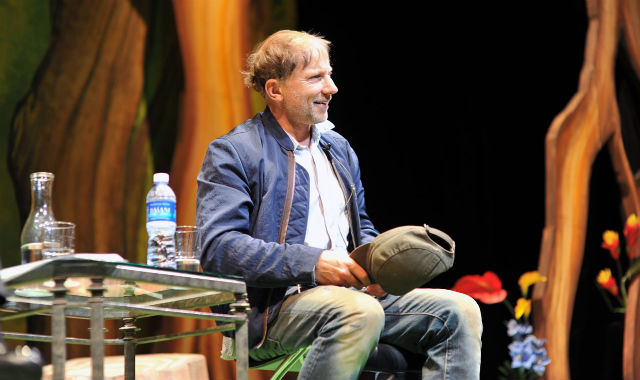 Simon McBurney has turned up in Singapore, where he's directing the Japanese play 'Shun-kin'. He was interviewed by Blouin.
I just spent two months filming with Woody Allen. He doesn't pay anything, he's kept me very poor. But the interesting thing is that he pays everybody the same rate. So I got less payment than something I did for Steven Soderbergh more than 20 years ago.

It was fascinating because you know how he's like. He does one film a year, and some of them are good, and some of them not so good. I admire that. He doesn't go, "It's got to be perfect each time." He is a creative artist, and some of his works are not as powerful as his other works. He is a man who has created masterpieces, it's very exciting to feel that. Just to feel how he works. I don't know what it's going to be like. It could be a disaster. But it's going to be worth it.
So not much in terms of details about the film, which is still a year to release. No details at all about the characters either plays. We have a lot less details on it than we did for Blue Jasmine at this time. So any details we get is very exciting at this point. We will keep you up to date with any 2014 film information we find.