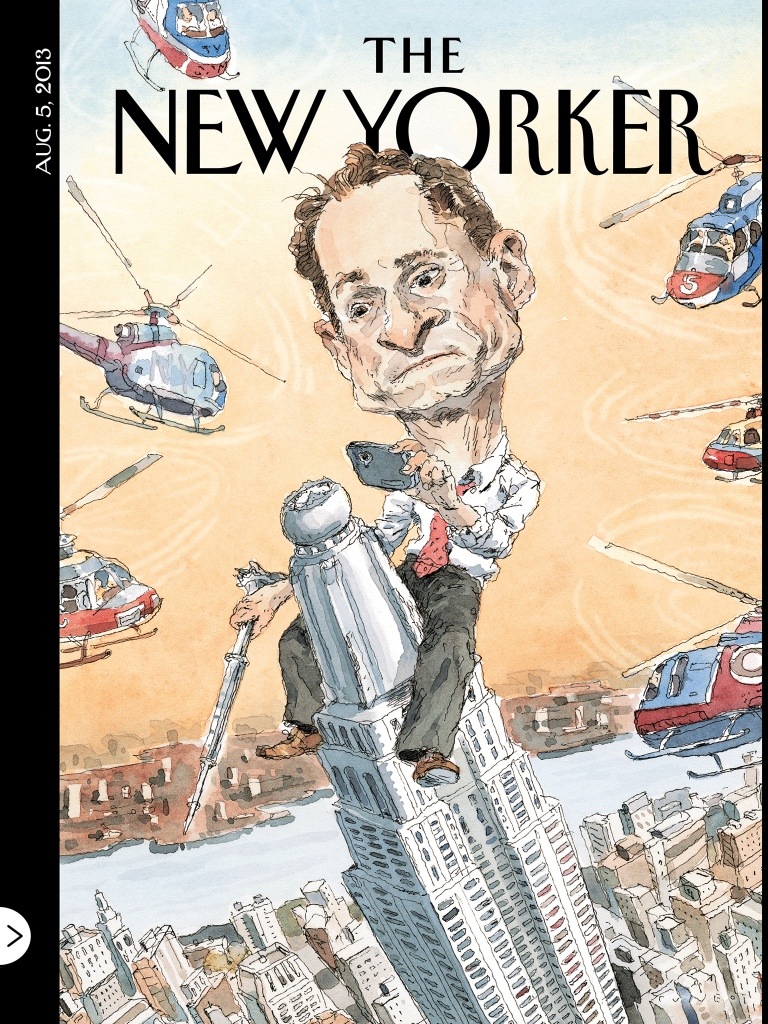 It is an extremely period couple of month for Woody Allen, but that has not stopped him from writing a piece for theAugust issue of The New Yorker, something he has done occasionally for many years. The new piece is called 'Now, Where Is My Oxygen Tank?" And is available now.
Without giving too much away, it is a typically surreal and witty story that Allen has written. An excerpt appeared on the New Yorker website:
How my wife was able to transmute the ingredients of an award-winning recipe for chocolate brownies into twelve perfect squares of granite was a feat that only medieval alchemists could appreciate. Biting into one, I heard my tooth make the same sound Krakatoa made as it vanished, and I soon found myself in the waiting room of my dentist's office, where I sought distraction from the treble yelping of some poor candy junkie in the chair as his molar was excavated by the latest Black & Decker equipment. Wolfing down my third Xanax, I noticed a remarkable tidbit in the pages of USA Today telling me that up to six thousand surgical patients a year leave operating rooms with sponges, forceps, and other tools mistakenly left inside them…
And it only goes more silly from there.
You can buy a copy of the New Yorker at all the usual places. We got ours digitally through the iPad newsstand app.