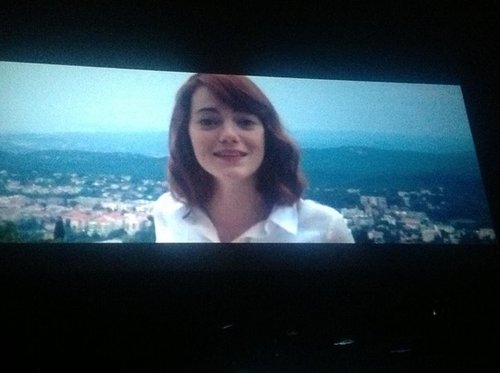 Briefly: San Diego Comic Con is on right now, and usually what goes on there has very little to do with Woody Allen. This year, Woody Allen has managed to cause an interruption.
Emma Stone is once again starring as Gwen Stacey in "The Amazing Spiderman 2". There was speculation that she might appear on the panel, but instead, she was there via video link up. She's really in France, filming with Woody Allen on his 2014 film. The photo above was snapped by Twitter user @mitaly_milaver.
Here's a video of the message. It starts at 3:29.
There's still some speculation about whether Stone was in France at all. This confirms it – let's hope more pics surface of her filming around France.
(Thanks to Julie)