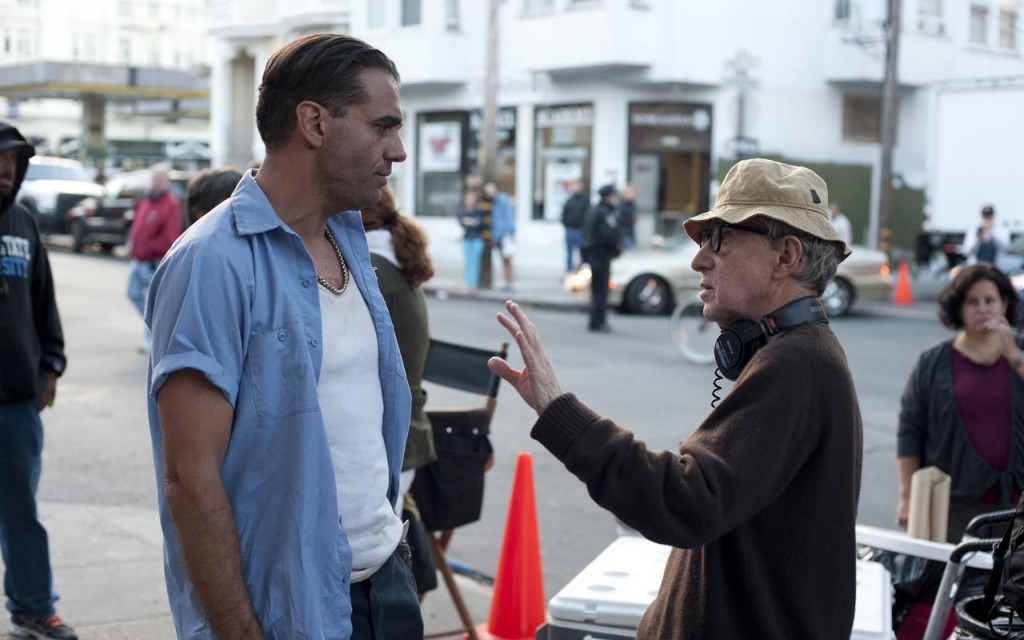 It looks like the embargo has been lifted and reviews are starting to flood in for Blue Jasmine, Woody Allen's new film.
The general concensus so far is the the film is above average Woody Allen, made all the better with a startling turn from Cate Blanchett.
Let's get into it! Excerpts ahoy!
Here's The Playlist
Allen's latest picture … possesses a script that is at times clunky and uneven, but features an outstanding firecracker turn from Cate Blanchett that has "Oscar-worthy" written all over it in flames.
Allen makes an invigorating return to American soil with a meaty, fully realized drama that cleverly functions as both an update of "A Streetcar Named Desire" and a satire on One Percent excess.

Blanchett's performance is so dominant in terms of screentime and emotional impact that the film succeeds as not only a virtuoso ensemble piece, but also an unflinchingly intimate study of the character in the title.
The comedown of a haughty socialite provides the basis for Woody Allen's Blue Jasmine, an examination of existential crisis and self-delusion that is nimble, glancingly funny and yet also marked by sly, unstressed depths. Anchored by a superlative, wound-up turn by Cate Blanchett that will surely generate some awards consideration talk, the film exhibits perceptive dramatic insight with only a leavening pinch of melodramatic inclination, highlighting the gravitational pull of the love one thinks they deserve.
Chicago Tribune, bucks the trend with mixed review.
[Blanchett is] the major reason to see "Jasmine," a mixed bag of a movie, one that finds Allen, who both wrote and directed, returning to a more serious, unsettling tale after his recent fizzy forays, "Midnight in Paris" and "To Rome With Love."
"Blue Jasmine" belongs to Blanchett, who appears in almost every scene and frees it from the limitations of Allen's style, pushing it to far sharper results than any of the more traditional movies, good and bad, that he's churned out in the past dozen or so years. It's the rare occasion where the filmmaker's hands-off approach to directing performances pays off.
Time Out New York gave it five stars
It's real Streetcar Named Desire territory as the fights pile up, and if you think that doesn't sound entertaining, know that it is, in a hypnotically catastrophic way.
Simply put, "Blue Jasmine" is Woody Allen's best movie in years. But, this isn't Woody of "Sleeper" fame; rather, this movie harks back to "Interiors" and "Manhattan." It's a moody, somewhat self-indulgent piece, but mesmerizing like nothing I've seen so far this year.
We are expecting plenty more reviews to come, and we will be tracking the major opinions as well as Rotten Tomatoes scores as 'Blue Jasmine' rolls out around the world.