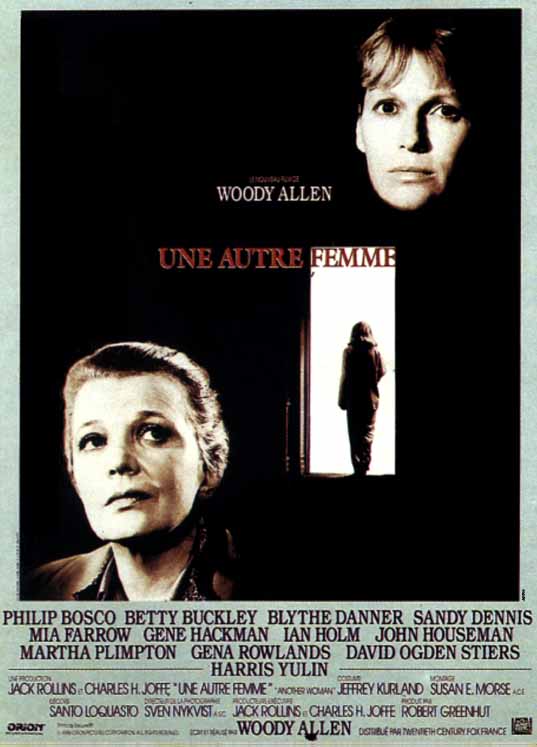 Another Woman is another serious drama, only his third drama by this point. He would become a lot better at it, but this film suffers from a truly sleepy, almost boring pace. A lackluster film, with an interesting premise, but ultimately Allen's least lovely film to this point.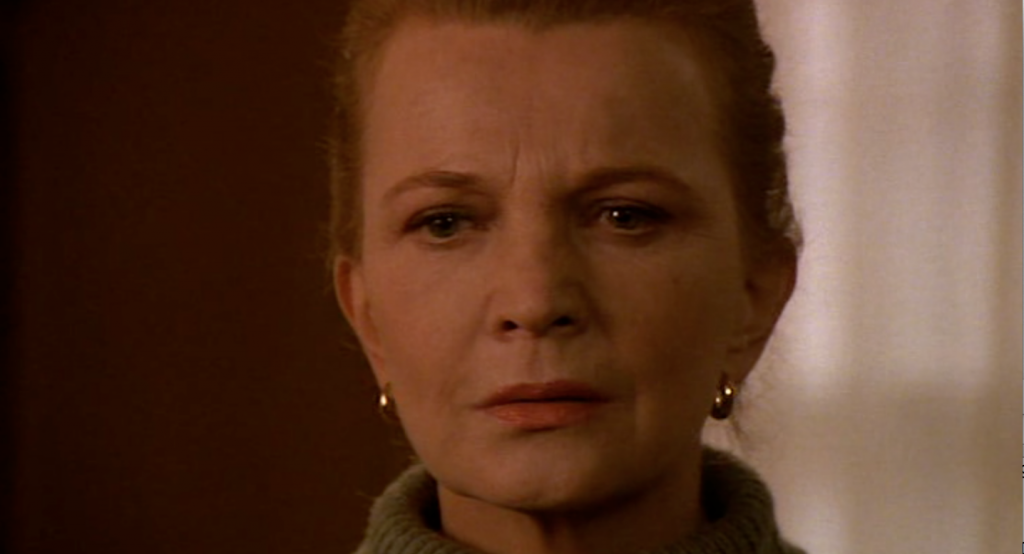 Gena Rowland stars as Marion Post. A professor on a writing sabbatical, she rents an apartment next to a therapist. An air vent allows her to overhear the patients, and one woman's story (Mia Farrow) really touches her, and she starts to notice the failings in her own life.
No subplots, no subtext, and not even an hour and a half, this film feels slight. Once again if it wasn't for Allen's year-a-film pace, you would wonder what he did with his time. Only Rowland's Marion is fleshed out to be a three dimensional character, with the rest being metaphors in her life.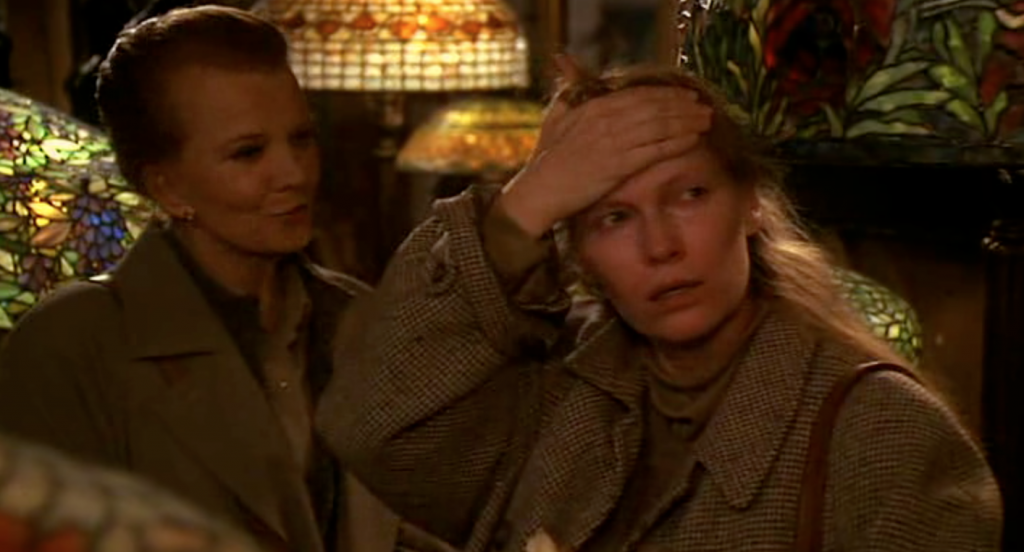 Allen uses one of his fallback tricks to tie a film together, which is narration. But part of the problem of this film is Roland. Perhaps it's the script or the directing, but she coasts through the film with little emotion, much like the character she portrays. Than monotone narration doesn't help.
We also feel little compassion for Marion. We spend a lot of time hearing and seeing how horrible she is, but she does nothing to redeem herself. She's not as heartbrokenly needy as the mother from Interiors. If anything, the film's message is that she brought this onto herself. Farrow is fine in her very few scenes, but overall this is not a film with major performances. Ian Holm and Gene Hackman are otherwise wasted.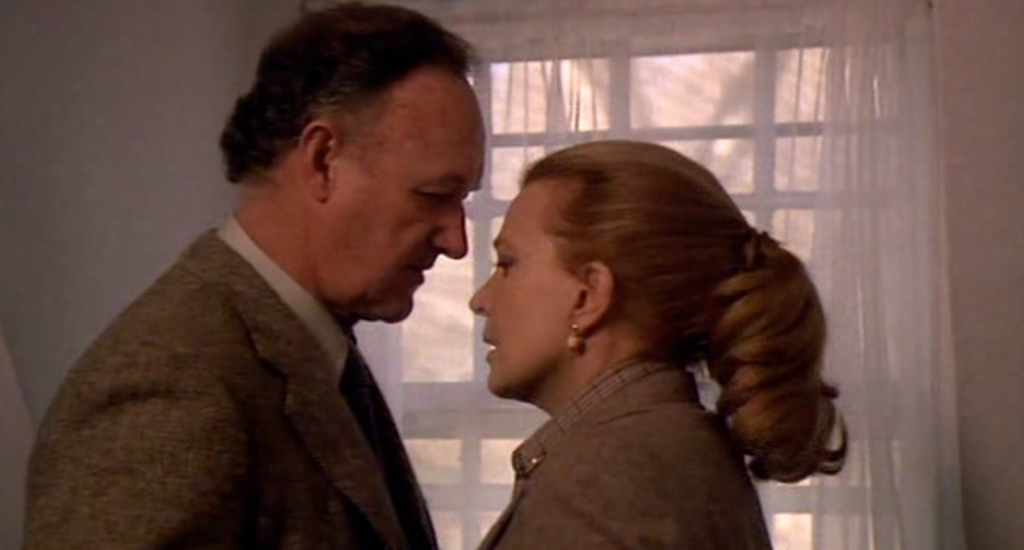 It's hard to believe this is the same director who created such visual flair in Everything You Always Wanted To Know About Sex. The dream sequence is dry and unadventurous, and he even has Ingmar Bergman's cinematographer Sven Nykvist on board. Allen's done more than any other director to bring out the beauty of New York, something he bypasses completely in this film.
Yes, it is Bergman-esque. But the humanistic compassion Bergman has is gone, swapped for Allen's typical cynicism. Most interesting is that Allen thought so little of this film himself that he took the film's entire premise – eaves dropping on a therapist's patients – and makes in a comedic subplot for Everyone Says I Love You.
This is a disappoiting film, with very little to love. Just about everything covered here is covered better in the rest of Allen's work. No one seems to be having any fun, and many ideas are outright wasted. But as is typical of Allen, he almost makes one of his very worse films before he makes one of his very best.
Full cast:
Gena Rowlands, Ian Holm, Mia Farrow, Blythe Danner, Betty Buckley, John Houseman, Sandy Dennis, Frances Conroy, Philip Bosco, Martha Plimpton, Harris Yulin, Gene Hackman