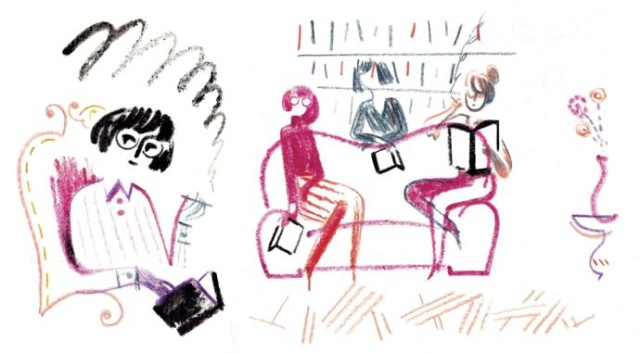 The New Yorker magazine often highlights classic stories from its archives. Their latest round of treasures includes a classic Woody Allen story. The magazines' archives are usually behind a paywall, but the story is currently free for everyone.
The short story featured is 'The Whore Of Mensa'. It's a lovely parody of hardball detective fiction, with a very Woody Allen twist.
For a price, she'll come over and discuss any subject—Proust, Yeats, anthropology.
Read the story at the New Yorker.
It was first published on 9th December 1974. In context, it was published after the release of Sleeper, and whilst he was working on Love And Death. The New Yorker has also commissioned a new illustration by Roman Muradov.
We're not sure when The New Yorker takes this stuff down, but it is very much worth reading. It's one of Allen's funniest and best stories. 'The Whore Of Mensa' is also collected in Without Feathers.