When it comes to awards, there is one clear story coming out of Wonder Wheel, the new film written and directed by Woody Allen. That story is Kate Winslet, who offers a powerhouse lead performance in the film. She has now picked up her first acting award for the season – The Hollywood Film Award for Best Actress.
Here's the video:
https://twitter.com/hollywoodawards/status/927362823721644032
Winslet accepted the award last night at the Beverly Hills Hilton. She, for some reason, shared a kiss with Allison Janney, who has also worked with Allen, appearing in 1998's Celebrity. Two other Allen alum were given awards – Sam Rockwell (also Celebrity) and Timothée Chalamet (the upcoming A Rainy Day In New York).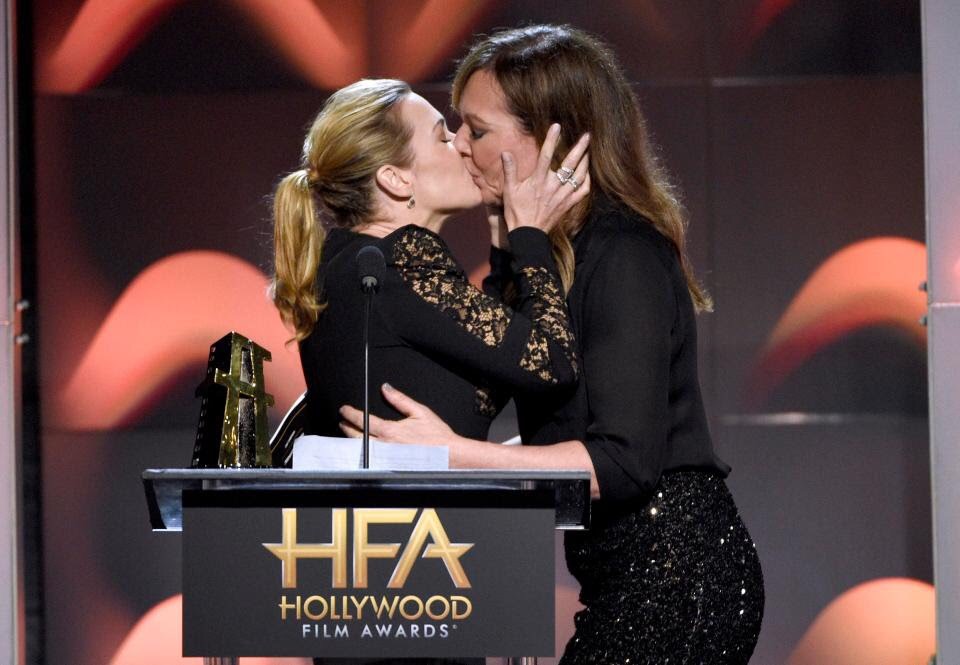 Winslet is by no means set to win anymore – she's up for a fight with Sally Hawkins and Frances McDormand, the favourites at the moment. It will be her second win if she wins the Academy Award this year, she won for The Reader in 2009.
Wonder Wheel is set to open in the US on 1st December, and will roll out around the world in the months to follow.