Music Of Woody Allen Films – an irregular feature about the musical compositions that have helped to make Allen's films sing.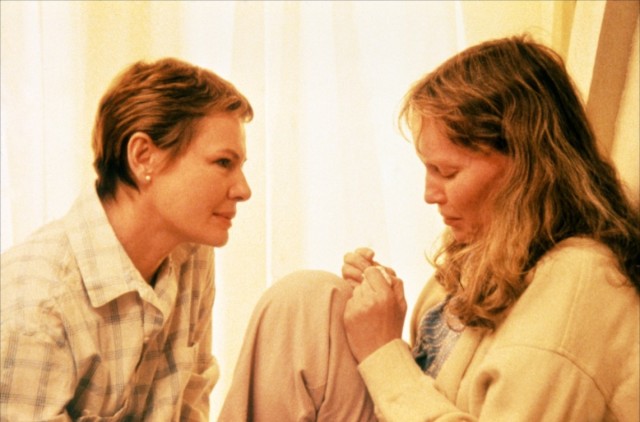 September is unique in Allen's filmography. He made the film in it's entirety twice, and used three different casts. It was set in one studio location and one of his quietest films – a play on film, in many ways. It may have been contained, but it's not claustrophobic. Partly because of a number of wonderful piano pieces – most prominently On A Slow Boat To China. It's a song that Allen loves and he has used again.
The song's full title is (I'd Like To Get You On A) Slow Boat To China, and it was written by Frank Loesser in 1948. Loesser was one of the songwriting greats in the Broadway era, with songs like Baby It's Cold Outside and Guys And Dolls. He was quite a character, and would introduce his wife as the "evil of two Loessers".
He was part of a strong of songwriters, like Cole Porter, who liked to use modern slang in his song, in clever ways. The idea of being on a 'slow boat to China' had been around for some time, but it usually meant something that would take a long time. In Loesser's hands, it became something more romantic.
At its heart, the song is about that longing to be alone with someone. That Slow Boat becomes a place for romance – but it's more a desperate longing than a hot passion. It almost seems out of reach.
If Allen wanted to have a title other than September for his film, he could do worse than On A Slow Boat To China. The ideas in the song sum up so neatly the big conceit of the film. The characters are all running from their lives, but et don't want to be alone. Unrequited love is on the menu, and no one can seem to be alone with the people they want to be alone with.
"…Slow Boat…" exists in jaunty big band versions, and as duets, but Allen uses just a sad, lone piano instrumental. The way the lyrics reflects the story is only hinted at, but Allen uses it to open and in a scene when the characters talk about the loves they wish they'd had. Bernie Leighton, who performed on many of Allen's soundtracks around this time, is the piano player.
Even Paul McCartney gave it a go.
For film fans, there's more famous, and more powerful version of the song. Phillip Seymour Hoffman sings it to Joaquin Phoenix (who starred in Irrational Man), in one of the last scenes in The Master. Its raw and confronting stuff, and both men are acting at the top of their game.
For us, the best version is Eddy Howard's from 1948. The vocal arrangement is lonely, longing and lovely. The music is lush and romantic. It isn't a party.
Allen obviously loves the song, and would use it again in Celebrity, in a very key scene with Winona Ryder and Kenneth Branagh.
Here is Allen performing it in a jazz concert in 2012.
Read the series on the Music Of Woody Allen Films.