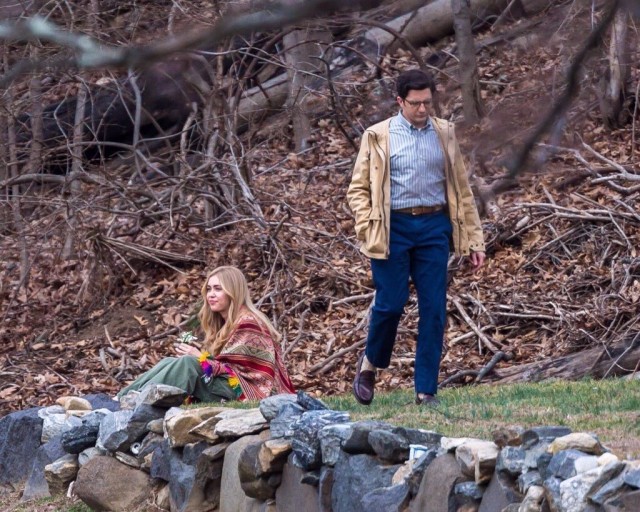 We are into the second week of production on Woody Allen's 2016 Amazon Series. Filming is taking place in upstate New York and we now have our first glimpse of two more cast members – Miley Cyrus and John Magaro.
Both Cyrus and Magaro were spotted filming in Briarcliff Manor in upstate New York, where the crew are scheduled to be for another couple of weeks.
Cyrus was spotted with a wig. The series is set in the 60s and judging by her outfit, she looks like a free spirited hippie type. Which is, frankly, perfect.
Magaro, with cropped hair and glasses, will no doubt be considered an Allen surrogate.
Allen was also spotted, but not in character, but in director mode.
Cyrus was also spotted around town this week, including the local Whole Foods, and posed with fans.
Not many plot details, and no sign of one star – Rachel Brosnahan. But more news and updates as we get it.
Find all our 2016 Amazon Series news stories.