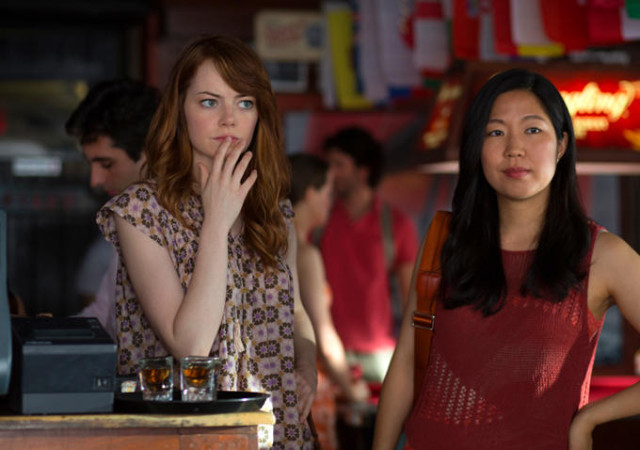 We are continuing our box office updates for Irrational Man, the newest film written and directed by Woody Allen. Over the last two weeks we saw another massive haul in France, moving the box office significantly. France has actually overtaken the US now.
'Irrational Man' has now earned $18,130,850 worldwide global box office.
France leads with a whopping $5,228,548 after just three weeks, making it number 1. US comes in second with $4,027,764. Only other million plus market is Spain with $2,365,436. UK ($867k), Brazil ($824k) round out the top 5.
It is not that unusual for France's box office to overtake the US. In France Allen is a superstar, and in the US he is indie/arthouse. France outperformed the US as recently as 2010's You Will Meet A Tall Dark Stranger and 2009's Whatever Works.
(Thanks as always to The Numbers)
The next big markets to open are Germany (12th November) and Italy (17th December). Oddly, still no word on a home video release.
Here's the trailers for those countries.
Germany
Italy