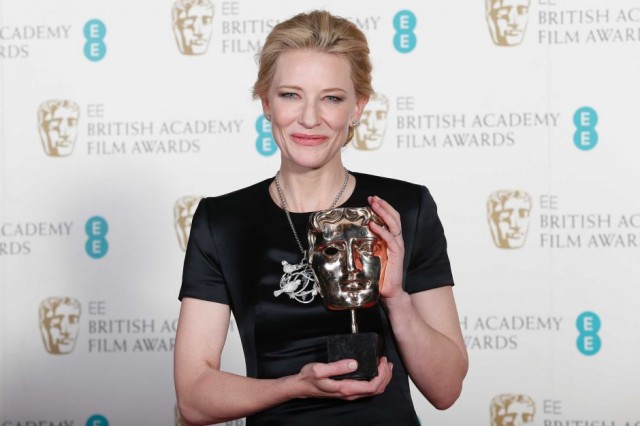 Cate Blanchett has continued her domination of the awards season by picking up another prestigious award. For her electric performance in Blue Jasmine, Blanchett has won the BAFTA for Best Actress.
'Blue Jasmine' was associated with two more awards, but both lost. Woody Allen's Best Original Screenplay nod lost out to Eric Warren Singer and David O Russell for 'American Hustle'. The same film's Jennifer Lawrence beat out Sally Hawkins in the Best Supporting Actress category.
Blanchett was at the awards to accept her prize. We will update this post with any videos or pics we find.
The BAFTAs are the last major awards before the Academy Awards on 2nd March. We have our fingers crossed for Blanchett.