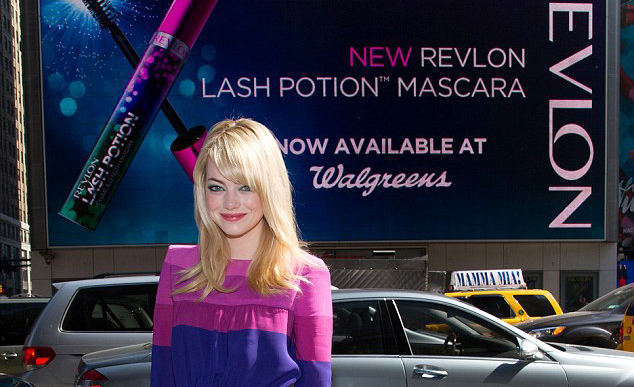 It was only a couple of days ago that a few film industry sites got the scoop that Emma Stone is in talks to be a part of Woody Allen's 2014 film. Today, in a new interview with Stone, she says just a little more about what's going down.
The following quote is taken from Nylon Magazine, during a promotional interview for Revlon:
She revealed that she was just cast in a new Woody Allen movie that's still in the beginning stages. "I have no idea who else is in and haven't even met with Woody yet!"
It is our first confirmation that any conversations at all have taken place. We are taking that quote to mean that the deal is all but done, and not officially announced. Emma Stone herself is assuming she is in the film. Surprising that she hasn't met Allen, although she may have already received one of Allen's famous letters. And that not even she knows much more than that at this point.
In the meantime, we are still waiting for a trailer for Woody Allen's film for 2013 – Blue Jasmine – and his already casting his next. There's no slowing him down.
Check out all our coverage of the 2014 film.
(Image of Emma taken from the Revlon launch – 24th April 2013)