News Bits! Our twice monthly round up of Woody Allen bits from around the web. For some reason, this seems to be the Director's Edition of News Bits.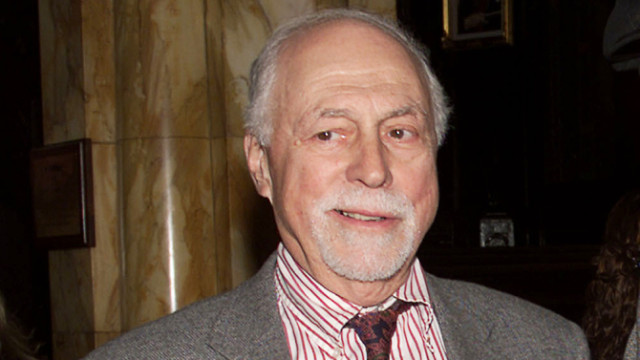 Gene Saks has passed away, at age 93. The Tony Award winning actor and director was known for his work with Neil Simon, including directing 'The Odd Couple'. He appeared in Deconstructing Harry, playing Harry's father, in a scene set in hell.
Here he is on screen with Allen.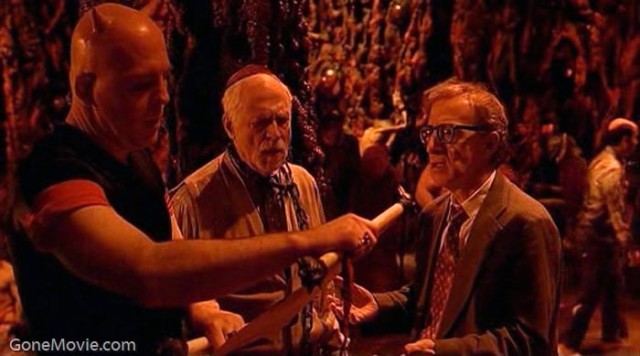 New York Times has an obit.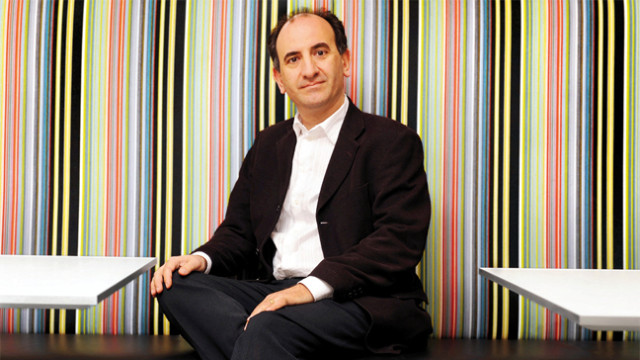 We're big, big fans of Armando Iannucci, the writer and director behind such genius as Alan Partridge, 'The Thick Of It' and 'Veep'. He recently hosted a screening of Stardust Memories for the BFI.
Cheers @Aiannucci for introducing me to a new favourite: Stardust Memories. Wondrous, moody, and utterly hilarious. pic.twitter.com/vt8xsNUshi

— Andrew Marks (@AndrewJohnMarks) March 19, 2015
David Walliams was in attendance.
A hugely enjoyable evening at the @BFI Woody Allen's 'Stardust Memories' on the big screen with an introduction by the great @Aiannucci

— David Walliams (@davidwalliams) March 18, 2015
Iannucci has spoken about his love of 'Stardust Memories' before for the BBC.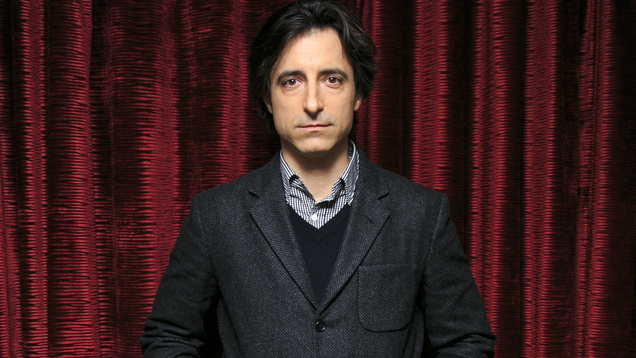 Noah Baumbach is probably one of Allen's biggest acolytes out there. Every film he releases he is asked about Allen. He has new film, 'While We're Young' that stars Ben Stiller and Naomi Watts (who worked with Allen in You Will Meet A Tall Dark Stranger), out now. Newsshopper asked him about Allen.
I grew up on Woody Allen, I don't consciously draw on stuff from his movies as much as I feel I've kind of imbibed Woody Allen.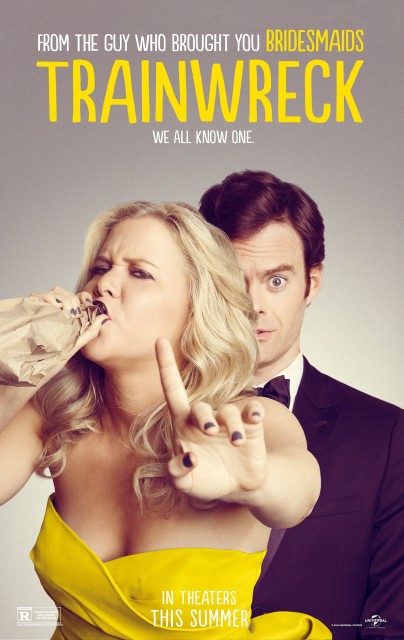 Judd Apatow has teamed up with Amy Schumer on a new film 'Trainwreck'. Collider sat down with the pair to discuss the film, and at the 8:15 mark, the pair talk about Woody Allen. Schumer points out 'Deconstructing Harry' in particular.
Please enable Javascript to watch this video
Woody Allen meets Terrence Malick in a new video called 'Days Of Manhattan'. Using the visuals from Allen's Manhattan and the voice over of 'Days Of Heaven', a cool tribute is created. We love both films, so why not?
Cinematographer Gordon Willis' framing techniques is looked at in a new video. Of course, his work with Allen, that spectacular run from Annie Hall to The Purple Rose Of Cairo.
Smithsonian recently highlighted Via Margutta, a short street in Rome with a rich cinematic history. Allen added to that history in To Rome With Love. Allen is quoted in the piece, although they leave out the scene – Alec Baldwin walks down the street at one point.
Musée Arts Forains – or the Museum of Fairground art – in Paris was used as a location in Midnight In Paris. Turns out they now have souvenirs from the film!
One of our best #souvenirsMW @MuseeArtForain was Woody Allen's #MidnightinParis. Had you recognized the museum? pic.twitter.com/TAUXRKT2lm

— Musée Arts Forains (@MuseeArtForain) March 24, 2015
We found a very interesting link this week. Here's how you can see what Woody Allen films are on Netflix around the world.
Interesting discussion in Vanity Fair about the "A Film by…" credit. Allen, and his beloved 'written and directed by' credit, is discussed.
Fan art corner
https://instagram.com/p/0cTUFAGiVQ/
A Woody Allen locations t-shirt. Where's San Francisco, Venice, Cote D'Azur and Budapest? Jerks.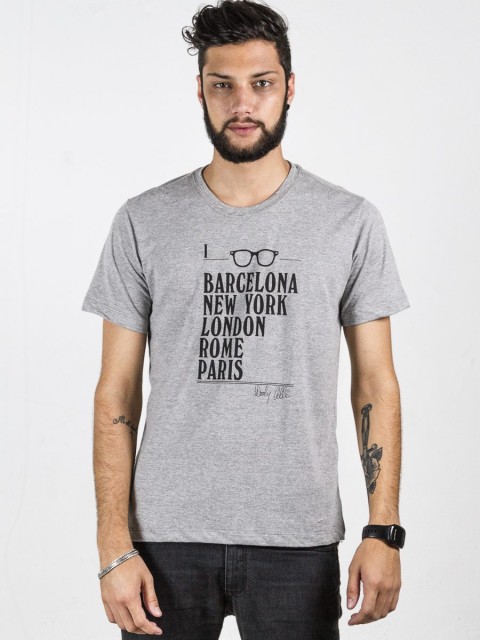 Finally, here's Jeff Goldblum (who had a cameo in 'Annie Hall') and his dog…named Woody Allen.
https://twitter.com/DoubleMerrick/status/582450609930039296